Does anyone still remember the Reliance JioPhone, which was touted as the smartest feature phone? Well, the same JioPhone is now available on Amazon India at a slightly higher price, which is the catch over here. A seller listed the JioPhone on Amazon for Rs 1,745 and on top of that, an additional delivery charge of Rs 49 is applicable, which takes the overall price of the feature phone to Rs 1,794.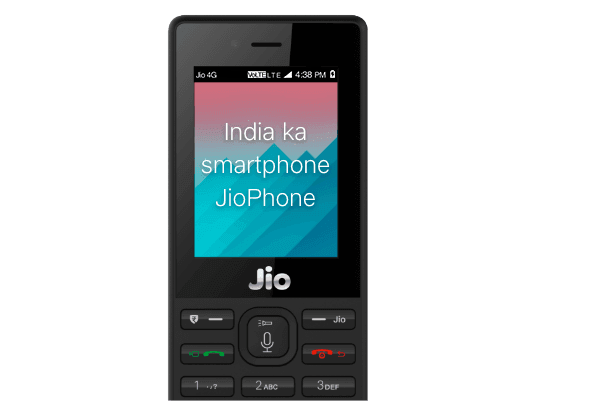 To recall, Reliance Jio launched the JioPhone at an effective price of Rs 0, but the company is collecting an amount of Rs 1,500 as a security deposit, which is refundable after three years. There are several catches for the JioPhone, which you can read over here.
The seller (GADGET GEEK BUSINESS SOLUTION) on Amazon India has a rating of just 1.1 out of 5, but some customer reviews state that the seller delivered the device to them. That said, this must be a genuine product, but the higher price is unacceptable, and do make a note that Reliance Jio is not selling the product on Amazon by any means. In fact, the listing says 'One year warranty by Jio Store all over India,' which explains the entire story.
The JioPhone is now available at almost every major retail store, and a customer interested in purchasing the feature phone can head over to any nearby store to get it. At the time of purchasing the device, you will be asked to take a new Jio 4G SIM card along with a monthly recharge plan of Rs 153.
If you purchase the device from Amazon India, you still need to head over to a nearest Jio store to get your Jio 4G SIM card. There are some more catches in this listing. The seller says it's a dual SIM mobile, and customers can use the phone with any SIM card, but that's not the case. As of now, Jio is offering a single SIM variant of the JioPhone and the model F90M has only a single SIM slot. And the second one is the JioPhone is a carrier locked device, meaning you can't use any other SIM card on this device.
Talking about the JioPhone specifications, it offers a 2.4-inch QVGA display, 4G LTE & VoLTE support, 512MB of RAM, 4GB of internal storage which can be further expanded up to 128GB with a microSD card, 2MP rear camera and a VGA camera.