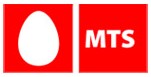 Mr. Rajeev Batra, Chief Information Officer (CIO) , was felicitated with a CIO100 Award in a ceremony at Goa, for bringing in innovation in the IT framework created for roll-out and operations of MTS India.
MTS India was awarded for its planned IT framework that meets the fast-scaling requirements of its aggressive roll-out of telecom services in the country. Some of the key initiatives that were appreciated by the jury included
• Setting up green data centres and encouraging green IT usage in across offices
• Virtualization for optimizing server and storage hardware
• Installing the latest SIGTRAN signaling technology
• Adopting a strategy of outsourcing components of IT services
"Effective planning and an impeccable team effort helped us deploy systems that can manage our expansive growth across newer geographies within India comfortably and seamlessly. Having been able to launch services on schedule helped us save approximately Rs.25 crores by using innovative ways of enterprise architecture design and best practices underlined in ITIL and BSM," added Mr. Batra.
During this project, MTS has set industry benchmarks by deploying several innovations like CDMA mobile services used the concept of RUIMS (analogous to SIMS in GSM) that delinks a handset from the mobile number. This initiative has unveiled a whole new world for CDMA subscribers in India, who now have a choice to select the CDMA operator without the need to change their handset.