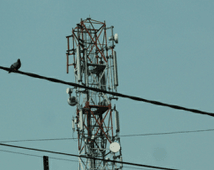 The Indian Government is working towards making India a digital country through better internet connectivity. As a result of promotion of the ambitious Digital India project, the telecom commission has delayed levying of 8 percent fees on the internet service providers in the country. This is because levying the fees would have restricted the penetration and rate of growth of internet connectivity in the country.
Had the fees been levied, the ISPs would have passed on the hike to the users which would have in turn increased the tariffs. The Department of Telecommunications Secretary, Rakesh Garg who also heads the telecom commission has stated in a meeting that the proposal of levying fees on ISPs needs to be discussed further as it is hamper Narendra Modi's own project Digital India.
TRAI had suggested earlier this year that a uniform annual licence fee of 8 percent of the AGR (adjusted gross revenue) be levied for all ISP and ISP-Internet Telephony licences. This proposal was put forth first back in April 2013 but was postponed. The Internet Service Providers Association of India has said that increment in the license will be detrimental to achieve the target 175 million broadband connections by 2017 and 600 million by 2020 (as per National Telecom Policy 2012).