Sun direct which is joint venture between the Maran's Sun network family and the Astro Group of Malaysia has been providing DTH services since 18th Jan 2008 and had launched services on INSAT-4B and currently offers 210 SD and 11 HD channels.
On 7 July 2010 a power glitch in the INSAT 4B satellite turned down the DTH system partly and SUN Direct announced that the service will be free till complete services are restored. Sun direct now uses 4 Measat-3 Transponders (TP's) and 3 INSAT-4B TP's to provide DTH services, and additionally through exclusive agreement with Reliance digital TV (RDTV), a DTH arm of Reliance ADAG group, Sun Direct Shares 2 TP's of RDTV (which holds 12 TP's in Measat-3), i.e. RDTV allows Sun Direct to get signals of FTA channels to Sun Direct.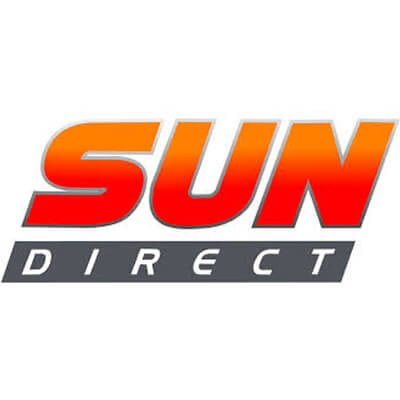 Sun direct had been looking to increase its channel offering by acquiring more number of transponders, but this would only be possible through the launch of a new satellite with more transponder capacity which was on the same geostationary position as MEASAT 3 which is 91.5 degrees East. On 12th of September 2014 MEASAT 3B was launched successfully with 48 KU band transponders which will enable DTH services not just in India but also Malaysia, Indonesia and Australia. The satellite has just been declared as active, Sun direct plans to lease 9 transponders of MEASAT 3B to add to its existing 4 on MEASAT 3 and is currently awaiting clearance for the same. This will allow it to increase the count of SD channels to 350 and HD channels to 30.
Sun Direct MB Mr. Mahesh Kumar said "While we are currently focused on the south market, we can think of targeting other regions after this boost. We will first fill the gaps in our south offering and the HD channel offering" The increase in the capacity is not the only change the DTH platform is looking at. It was in October 2013 that Sun Direct had announced that it would be launching 500 'Sunshine' centers across south India to improve its customer's service needs. "Of the 500 'Sunshine' centres, we have already launched 200 centres in eight months," says Kumar. The core aim of these 'Sunshine' stores will be to provide customer service, while new connections, demo and recharges will also be available.
The stores that have been set up in every district are based on franchisee model. "While the cost for setting up of these stores is being borne by the franchisee, we will be investing for the back-end support," informs Kumar. The 'Sunshine' centers that have been designed by JWT, have a standard format, with store dimensions ranging between 150 and 300 sq ft, depending upon the requirements of the specific town. "The stores have standard colour code which is in line with Sun Direct," informs Kumar. Will we see such centers in other parts of the country as well? Says Kumar, "Currently we are looking at strengthening our service in south, once we get the extra transponders and hence more channels, we can think of other region as well."