Indus OS, the regional-language smartphone operating system, has raised $5 million in a Series A funding round led by Omidyar Network. The money will be used to invest in technology, recruit new talent and expand into international markets.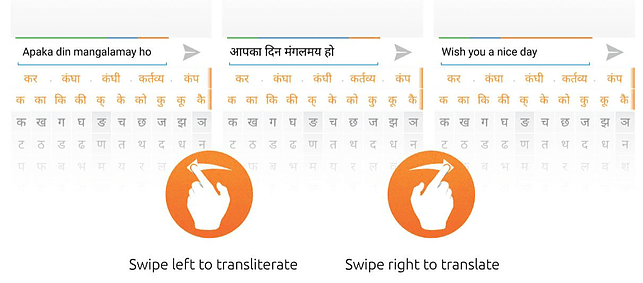 Formerly known as Firstouch, Indus OS was founded by three IIT-Bombay graduates -- Rakesh Deshmukh (CEO), Akash Dongre (Head of Product) and Sudhir B (Head of Technology).
'Indus OS is well poised to reach 100 million users in the next three years and emerge as the undisputed leader in indigenous-language technology in emerging markets," said co-founder and CEO, Rakesh Deshmukh.
The company has partnerships with Micromax, India's largest domestic mobile brand, as well as Elite, a leading phone brand in Bangladesh. Currently available in 12 Indic languages, Indus OS has achieved an installed user base of over 2 million within six months of its launch with Micromax and Elite.
It plans to work with other domestic and global phone brands to bring digital connectivity to smaller urban centers, non-metro and rural areas. Only 10% of Indians count English as their first or second language but it dominates the country's Internet and mobile phones. The company said that it seeks to radically transform this landscape based on the team's deep understanding of the regional language audience developed over the years, and to place Indian Internet on a similar trajectory to that of China.
'We have a strong bias towards technology innovations that solve large-scale problems through local solutions, with the potential to have transformative impact. Indus OS is rare in that it checks the box on all these counts, and we like the IP that this high-quality, dedicated and passionate founding team has created. We are privileged to be a part of this exciting journey," said Badri Pillapakkam, Director, Investments at Omidyar Network.
Indus OS targets the next wave of non-English smartphone and internet users - numbering several hundreds of millions - by enabling usage and discovery of content in vernacular languages including Hindi, Bengali, Gujarati, Marathi, Tamil, Malayalam, Kannada, Telugu, Assamese and Urdu.
The company recently signed a first-of-its-kind MoU with the Government of India's Department of Electronics and IT (DeitY) to develop a native operating system with integrated text-to-speech technology in regional languages. Indus OS is also funded by angel investors such as Snapdeal co-founders Rohit Bansal and Kunal Bahl, Quikr founder Pranay Chulet and InMobi co-founders Naveen Tewari and Amit Gupta, Hari Padmanabhan and Mayank Singhal from Temasek.