Xiaomi will most likely release the MIUI 9 this month, that is what rumours say. And to hint the OS's imminent release, Xiaomi's VP in Marketing Huang Long in released a few screenshots of the home screen on China's microblogging site Weibo. Xiaomi CEO Lei Jun earlier confirmed that MIUI 9 would be more powerful and smooth, hinting at not many visual changes.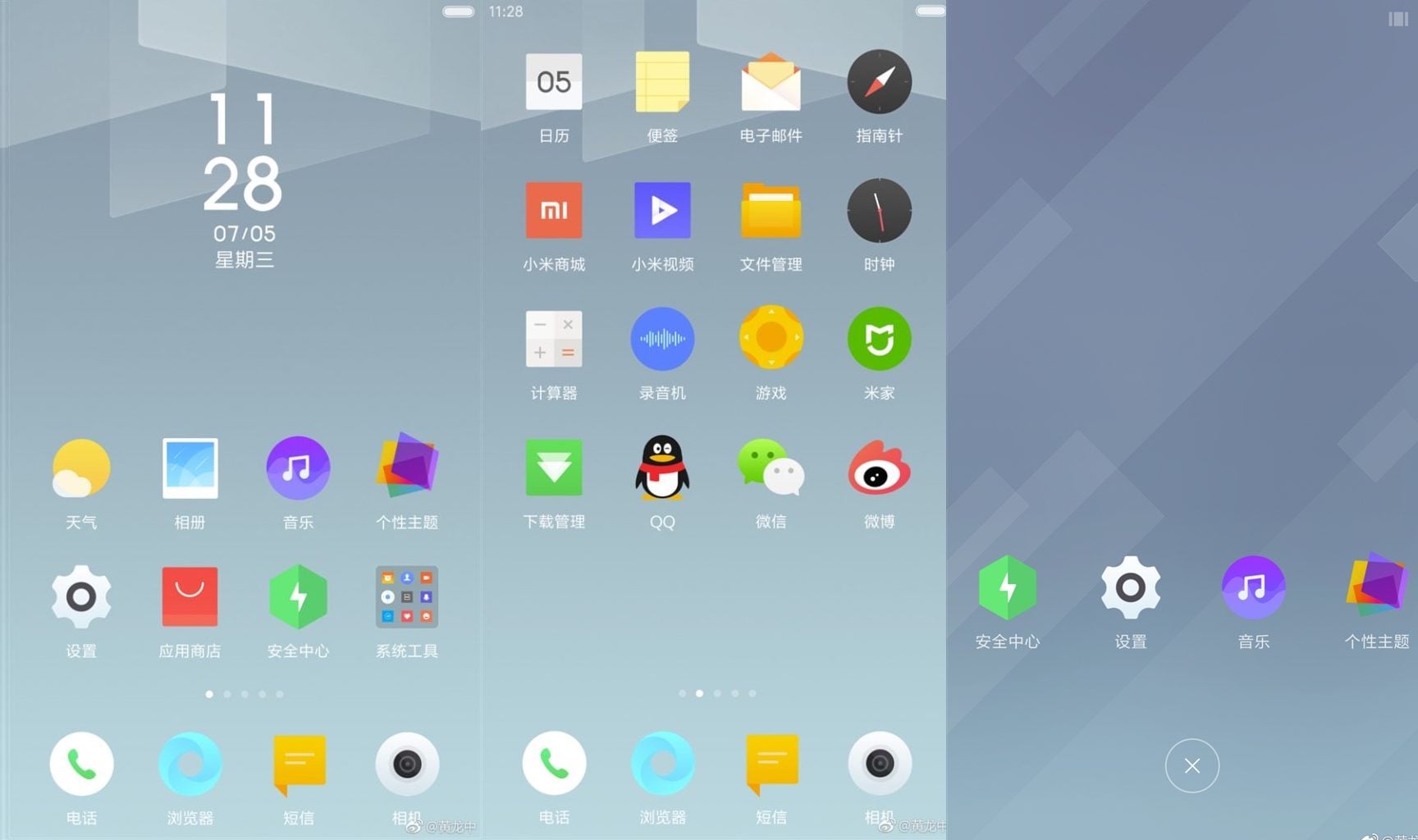 Looking at the screenshots posted today, the home screen of MIUI 9 doesn't feature many changes, apart from a different icon pack. Also, the theme used in the screenshots has app icons similar to the older versions of MIUI. The multi-tasking window is also same, but the background is not blurred this time around and shows the wallpaper itself.
Other features expected to arrive with the MIUI 9 is split screen multi-window mode, picture-in-picture mode, quick reply, advanced doze features to save battery life, and various other tweaks by Xiaomi.
Furthermore, Xiaomi is said to remove some of the existing features from the UI such as message scheduling, because most of the people have shifted to instant messaging apps, and only a few are still relying on regular messages. We've already listed the rumoured features of MIUI 9, check it out here.
At the moment, there's no conclusive date on when the new OS will be unveiled. And it's based on Android Nougat. It is sad to see Xiaomi releasing a new update after a year from Google's official release of Android Nougat. But still, people are excited about the MIUI 9 release.
Xiaomi recently published the list of 14 smartphones which will receive the Android Nougat based MIUI 9 update and the devices are: Mi4c, Mi4s, Mi Note, Mi Max, Mi 5, Mi 5s, Mi 5s Plus, Redmi Note 4X, Mi 6, Mi Max 2, Mi 5C, Mi Note 2, and Mi Mix. All the upcoming smartphones of Xiaomi are expected to run MIUI 9 itself.