Airtel has announced the pilot launch of Wi-Fi service in Victoria Memorial Hall, Kolkata. The Wi-Fi service cater to both national and international tourists visiting Victoria Memorial Hall and enables them to enjoy uninterrupted high speed internet, including superfast uploading and downloading of data and HD video streaming. The service starts today.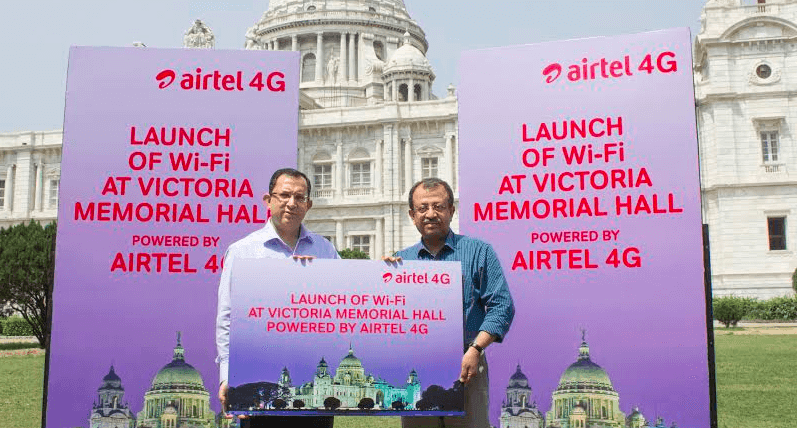 There are five designated Hotspot zones established at the place for the purpose. The users can two free browsing sessions spanning 30 minutes each, per day, against each individual mobile number. To avail the service, the users need to activate the Wi-Fi on their phones and connect to 'AirtelWiFiZone'. On connecting, the users will be redirected to a landing page, where they need to enter their mobile number. On entering the mobile number, the users will receive an authentication SMS containing the password. An URL option for direct log in will also be sent to the user.
"We constantly innovate to find newer ways to enrich the lives of mobile users in the country. With the launch of Wi-Fi service at Victoria Memorial Hall, we aim to enable more & more users to experience superior and superfast mobile internet speeds by seamlessly latching on to our Wi-Fi hotspots and enjoy many more internet capabilities on their mobile devices, on the move," said Mr. Ravindra Singh Negi, CEO – West Bengal & Odisha, Bharti Airtel.
The new initiative is a result of Airtel's 'Project Leap', the national network transformation drive. Under the Project Leap, Airtel intends to invest Rs.60,000 crores over the next three years to meet the growing demand for data.
Dr. Jayanta Sengupta, Secretary & Curator – Victoria Memorial Hall sees the collaboration with Bharti Airtel as fulfilment of the Government's Digital India initiative. "The Victoria Memorial Hall is the most-visited museum in India, and it is constantly trying to improve its visitor facilities, to make it even more attractive to people who throng it in their thousands every day. Free Wi-Fi access is a part of this broader effort, which includes the enhancement of the museum's digital presence. This pilot project is some sort of a trial run, and hopefully it will become a more permanent feature of Victoria's appeal," he said.