Pete Lau, the CEO of OnePlus lately made a tweet which might have put his previous statements in jeopardy. Apparently, the executive revealed that the upcoming flagship device from OnePlus would contain the 'notch' design which is seemingly inspired by Apple's iPhone X. This new revelation wasn't liked by the community of OnePlus and sparked a heated debate online, after which the CEO decided it was essential to explain the reason behind the new design. The new statement which Pete Lau made started with "By now, most of you are aware that our next device will feature a cut-out near the top of the display, popularly known as a "notch".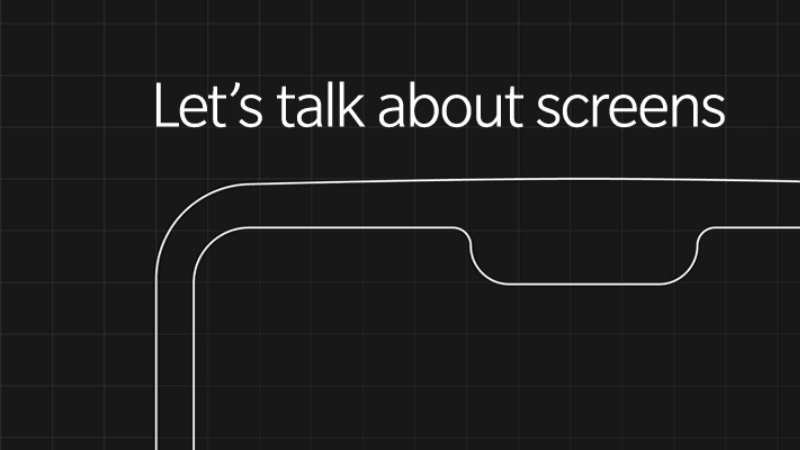 Then the executive went on to say that the designers of the phone wanted to utilise the entire real estate for the screen. By using the notch design, OnePlus has essentially used much more space available which has come by occupying the sides of the top bezel. The centre section of the new OnePlus 6, like other notch inspired phones, will house the camera and sensors. This new design's only purpose was to the make the most of each and every square inch of the device.
The CEO then added that the centre placement for the camera in between the notch was the most optimal one as it also didn't interfere with the OnePlus FaceUnlock feature in any way. He reasoned with the readers that moving the camera elsewhere would mean making the orientation of the camera harder and also will become an obstruction in snapping good quality photos. Pete also said that there were other designs under consideration which couldn't make the cut since they were not durable enough. Additionally, in his words, the executive also told the fans about the dimensions of the notch so the people could have a realistic idea about the design. He said that the notch would 19.616mm by 7.687mm, meaning that it would occupy minimal space in the top bezel.