HMD Global has launched three new phones for the Indian market very discreetly. The new phones by HMD Global come at a budget oriented price and with Android 8.1 Oreo Go Edition. Nokia 2.1, Nokia 3.1 and Nokia 5.1 land right into the pocket-friendly mark and offer Nokia's signature stock Android experience out-of-the-box. However, the Nokia 2.1 out of this line-up comes with Android Oreo Go edition, which is a stripped-down version of Android optimised to perform well on phones with lower specifications. Another phone by HMD Global to boot Android Oreo Go Edition is the Nokia 1. It won't be surprising if the buyers of these budget phones get confused as to what phone will be a better buy. Below we have made a detailed comparison between Nokia 1 and Nokia 2.1 so that you can decide which one is better suited to your needs.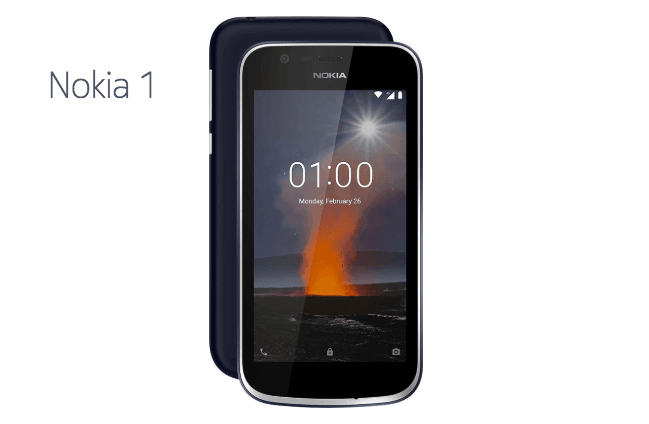 Design
The Nokia 1 comes with a dated pebble-shaped design with a removable polycarbonate cover on the back. The phone has a small form factor, and the display size on this device only measures up to be 4.5-inch, which is an FWVGA screen. Nokia also offers Xpress-On covers with this phone with numerous colours options. Buyers should note that the display on this device caters only for basic tasks like messaging and browsing, while the multimedia related applications suffer because of low resolution.
On the other hand, the Nokia 2.1 comes with a much more modern design sporting a 5.5-inch HD screen. The form factor of the phone is also not dated, and it comes with a bigger screen. Nokia has also embedded the phone with metal accents which lend it some aesthetically pleasing elements. The colour options for this phone includes Blue Copper, Blue Silver and Grey Silver.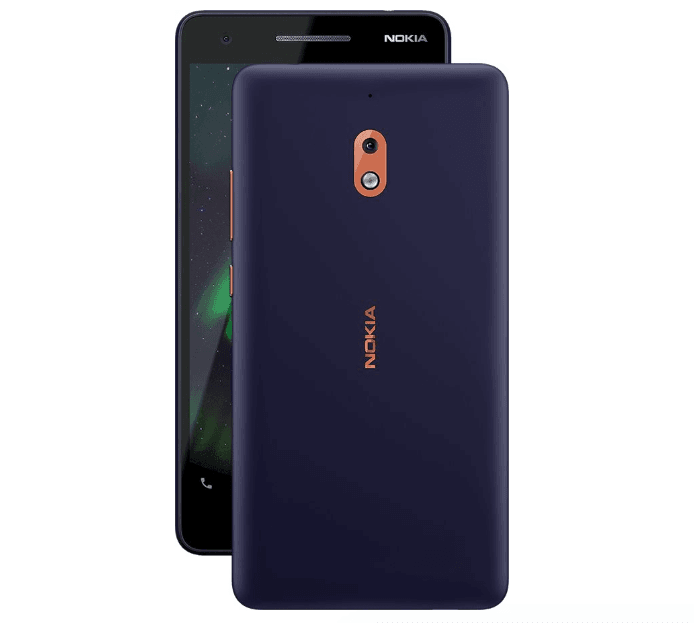 Hardware and Software
Since they are budget-friendly phones, these devices come with bare-bones resources which manage to take on mundane and routine tasks. The Nokia 1 packs a 1.1GHz quad-core MediaTek MT6737M processor paired with 1GB of RAM and 8GB internal storage. Users will also have the option of upgrading the memory to 128GB additional storage using a microSD card. The battery on this phone is a 2150mAh one which manages to last one and a half day. Lastly, for imaging, the camera sports a 5MP rear snapper and a 2MP front camera for selfies.
The Nokia 2.1 is undoubtedly a step-up from the Nokia 1, and it comes with Snapdragon 425. This phone also packs 1GB of RAM and 8GB of internal storage, which is again expandable to 128GB using a microSD card like in the Nokia 1. In the camera department, the phone sports slightly better hardware compared to the Nokia 1. On the rear side, we get the 8MP sensor with autofocus and LED flash, while on the front we have the 5MP sensor for selfies. The battery on this device is a 4000mAh one which can make the phone last two days of usage.
Pricing
Nokia is offering the Nokia 1 on its online store at with a price tag of Rs 4,999. However, on Amazon online store the phone is retailing for Rs 4,500. Notably, the phone had debuted with initial pricing of Rs 5,499. Given that the handset faces competition from the likes of Redmi 5A and 10or D, this offering by Nokia seems a little bit overpriced. However, Jio subscribers will be eligible for a cashback of Rs 2,200 and 60GB of additional data thus making it an attractive package after all.
The Nokia 2.1, on the other hand, is pricier by Rs 2,000 compared to the Nokia 1. The thing to note here is that for a higher price tag, the Nokia 2.1 offers a bigger screen, better cameras and a massive 4,000mAh battery which remains the main highlight of the phone. The better processor on the phone also makes the Android Oreo Go edition run smoother compared to the Nokia 1. However, there is no denying that with a low RAM and processor configuration there are surely alternatives available for this phone by companies like Xiaomi.
When it comes down to comparing only Nokia phones in the entry-level category, the Nokia 2.1 seems to be a better offering despite its higher price tag because the phone offers better design, massive battery, better cameras and processor.