14 rounds in a total of 2 days have been completed in the spectrum bidding auction and the telecom operators are going pretty aggressive. At the end of the day 2, DoT released that it had received bids for all the 22 circles in the 1800 MHz band and the three circles in 900 MHz band. Mumbai, Delhi circle was the most popular circle in the 900MHz band and Uttar Pradesh (W) was  the most popular one in 1800 MHz band.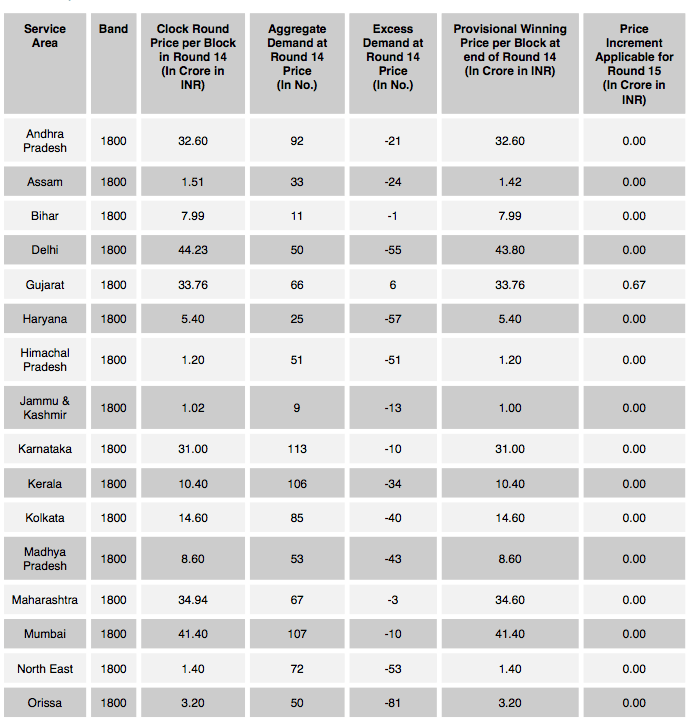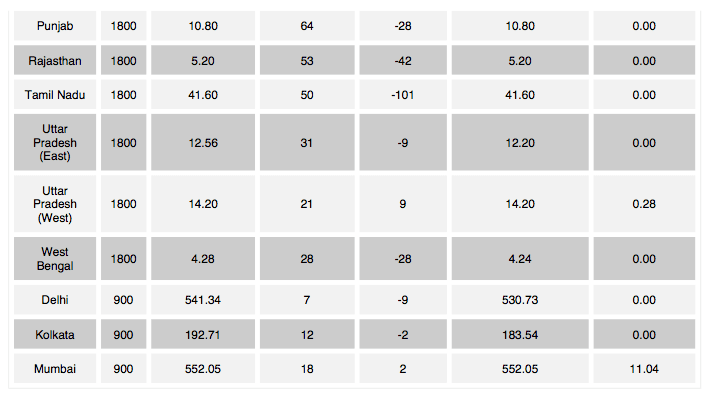 Talking about the 900 MHz, Mumbai reserve prices shot up by 68.3 percent more than the reserve price, with Delhi going up by 50.4 percent and Kolkata going over by 54.2 percent of the reserve price. Delhi went up by 50.4 percent and Kolkata by 54.2 percent. The reason for these 3 circles being the most popular ones is that Bharti Airtel's license for Delhi and Kolkata circles expires in November with Vodafone's licenses expiring for all the 3 circles at the same time.
DoT has put on the block about 385 MHz of spectrum in the 1800 MHz band in 22 circles and 46 MHz in the 900 MHz in 3 circles of Delhi, Kolkata and Mumbai.