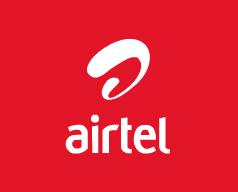 Bharti Airtel today declared on the basis of its strong subscriber base growth that it is likely to soon become the world's third largest telecom operator after China mobile and UK's Vodafone reports ET. This statement comes soon after Airtel signed a definitive agreement with Loop Mobile in Mumbai circle which added 3 million subscribers to its existing 4 million subscribers in Mumbai, making it the largest operator by subscriber base in Mumbai circle.
"We are very close. It is a matter of one or two million (subscribers). Maybe, in the next few weeks or months, we should be there," Bharti Enterprises Managing Director Manoj Kohli said. Bharti Airtel had become the fifth largest mobile operator in the world following its acquisition of Zain Group's mobile operations across 15 African nations in June 2010. Later in the second quarter of 2012 it became the fourth largest operator by crossing the 250 million subscriber base mark, as reported by analyst firm Wireless Intelligence. At the end of April 2014, Airtel had over 297 million customers across 20 countries.
Kohli said Airtel has invested Rs. 1.70 lakh crore so far and has annual revenues of over Rs. 85,000 crore. He said Airtel has outsourced the network part to Ericsson and Nokia and IT services to IBM, which has become a very successful model.