Google is planning to launch the next generation of its Nexus tablet during the Google I/O event. It looks like HTC will be manufacturing it instead of Asus this time. Some images of the HTC Nexus 9 have been leaked on the interweb alongside its pricing and specifications. The Nexus tablet will come with an 8.9 inch screen with an odd resolution odd 2048 x 1440 pixels.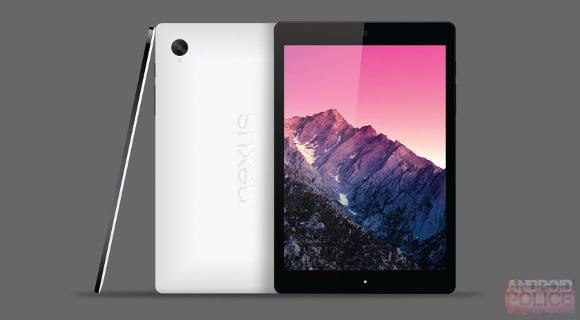 The leak states that the tablet will have an aspect ratio of 4:3 but the above mentioned resolution does not go in sync with it. Under the hood of the tablet will be a 64-bit Tegra K1 processor coupled with a 2GB RAM. The internal storage options will be 16GB and 32GB with Wi-Fi and LTE options making their ways to the shelves. At the back of the Nexus 9 will be an 8MP snapper with OIS and joining it will be a 3MP front camera.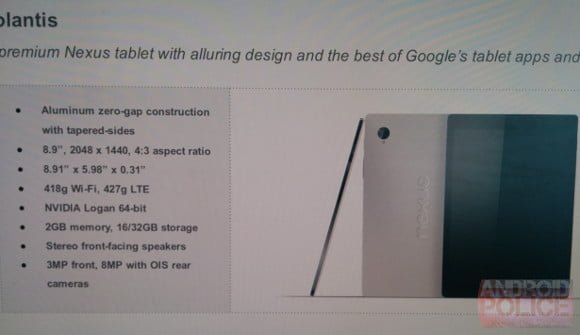 Talking about the pricing, it is expected to be priced at $399 for the 16GB model and $499 for the 32GB model (both being Wi-Fi only). This pricing would fall in the iPad's territory which has not been the case for the previous tablets. Nexus devices are meant to bring high-end specifications at an affordable price point but if the rumours  are to be believed, it may not hold true in this upcoming tablet.