Vodafone Play, the one-stop entertainment destination to enjoy streaming of content; be it Live TV, popular shows, latest movies or trending music videos from Vodafone today announced a strategic partnership with Discovery Communications. From today, Vodafone Play has 12 more infotainment channels from Discovery Communications.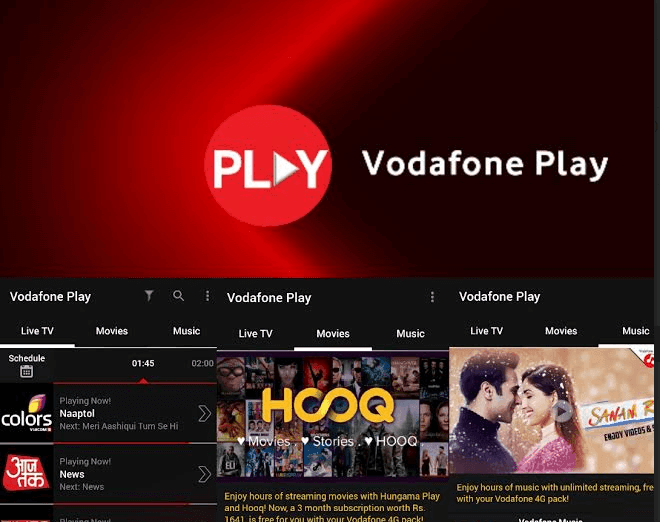 Vodafone says that they have entered into this partnership with Discovery Communications to "Facilitate the entertainment needs of the upwardly mobile and always on the move young Indian looking for hyper-personalised, bespoke experiences."
Vodafone Play will offer a bouquet of 12 channels from Discovery Communications India portfolio on its platform starting today. From science to travelling, Vodafone Play users has a wide choice of viewing channels like Discovery Channel, TLC, Animal Planet, Discovery HD World, Discovery Science, Discovery Turbo, Discovery Kids, Investigation Discovery (ID), Animal Planet HD World, TLC HD World, Discovery Tamil and a sports channel DSPORT.
Commenting on the partnership, Dipankar Ghoshal, National Head – VAS, and Content, Vodafone India, said "Vodafone Play is a single window offering content across genres and languages, and this association with Discovery strengthens our infotainment category. All consumers, including the Velvet Rope Generation, can now watch what they want, when they want and how they want. Our partnership with Discovery Communications will make their channels now accessible to Vodafone Play users to be viewed at their convenience."
Vijay Rajput, Sr. Vice President, Affiliate Sales and Product Distribution, Discovery Communications India, said, "As the media ecosystem continues to evolve, we remain focused on delivering more content, across more screens, to more people. We are happy that Vodafone Play subscribers will now have access to Discovery's rich storytelling at their fingertips."