Reliance communication has announced free internet access to Facebook for its subscribers. It means that users will not be required to have internet data for browsing Facebook on mobile. The free access is applicable for both, web and Facebook app.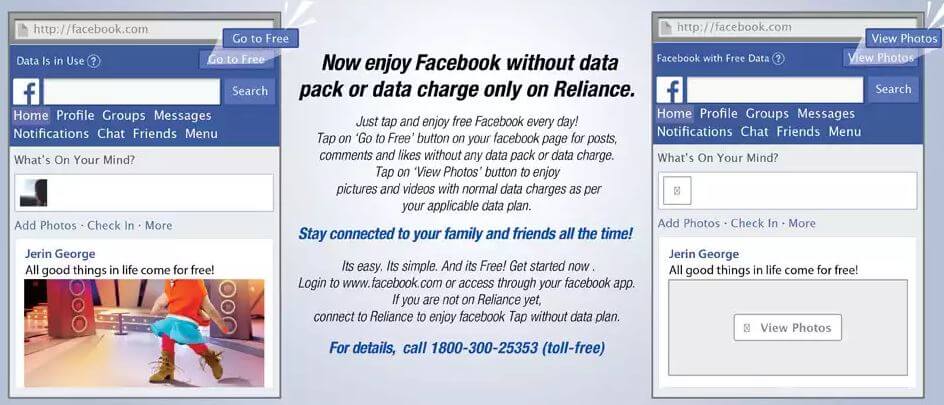 To enjoy the free service, subscribers need to tap on the "Go to free" button, placed on top of the Facebook page. After clicking the option, it will be redirected to the free version. Users can post status, comments, and likes under free data services. Sadly, videos and photos are not a part of the free access offer, which means that the subscribers will be charged with data rates whenever they click on the "View Photo" button.
Interestingly, RCOM was already offering free Facebook access through Internet.org initiative by Facebook. But it required subscribers to download internet.org app, which provided limited access to Facebook and other services by displaying ads.
This new initiative by RCOM is surely a welcome move for its subscribers. Are you a Reliance subscriber? If yes, then have you tried the offer yet? Share your views in the comment section below.
Note: Please do check with customer care before opting it