The year 2015 was quite an exciting one for the telecom and smartphone markets. We saw a wider 4G LTE network rollout, hundreds of smartphone launched, and thousands of great apps and games. We, the whole team at TelecomTalk was busy in reporting all the important happenings in the telecom, DTH, and smartphone space. As 2015 has ended, we though we could share a few important parameters about the users who visit TelecomTalk as a part of our Year 2015 in Review stories.
Read: Year 2015 in Review: Highlights of the Indian telecom industry this year
We take immense pleasure in announcing that we were able to serve just over 9 million (9,193,309) curious readers from around the world who visited our website for over 14 million times over the course of the year. We served over 24 million PageViews in 2015, and we pledge to improve ourselves continuously in 2016 to help our readers better. Most of our readers were from India (obviously), but we also attracted visitors from other parts of the world such as the US, the UK, the UAE, Singapore, and Netherlands.
Also Read: Year 2015 in Review: Best Android-based smartphones of 2015
Most of our readers are from New Delhi, Mumbai, Bengaluru, Chennai, Kolkata, Hyderabad, Pune, Ahmedabad, and Jaipur, and most of them use Android smartphones or tablets. A lot of people also use Windows laptops and PCs to read content on TelecomTalk. Surprisingly, there are more users who use Linux than those who use Windows Phone devices to visit our website. Even more surprising is the fact that most used smartphone by our readers is an iPhone to visit our website.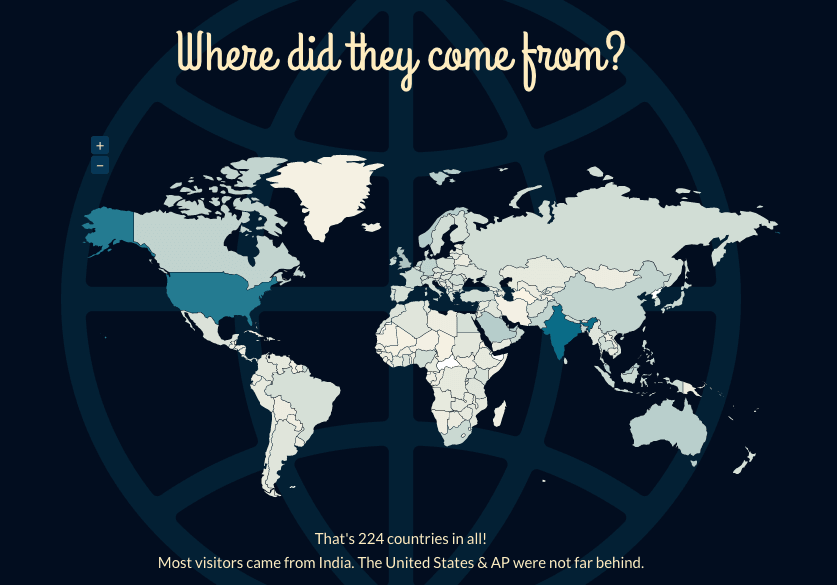 Read More: Year 2015 in Review: How smartphone brands fared in India this year
Most readers visit TelecomTalk from these cities:
New Delhi
Mumbai
Bengaluru
Chennai
Kolkata
Hyderabad
Pune
Ahmedabad
Jaipur
Most readers visit TelecomTalk from these states:
Delhi
Maharashtra
Karnataka
Tamil Nadu
West Bengal
Telangana
Gujarat
Uttar Pradesh
Kerala
Rajasthan
Madhya Pradesh
Haryana
Most readers use the following mobile devices to visit TelecomTalk:
Apple iPhone
Google Nexus 5
Apple iPad
Series 60 Smartphone
Motorola Moto E
OnePlus One
Samsung Galaxy Grand 2
Motorola Moto G
Lenovo A6000
Samsung Galaxy Note 2
Samsung Galaxy S4
ASUS Zenfone 5
Samsung Galaxy Core
Samsung Galaxy S Duos
Top 10 web browsers used to visit TelecomTalk:
Google Chrome
UC Web Browser
Opera Mini
Firefox
Safari
Internet Explorer
Android Browser
Opera
Nokia Browser
BlackBerry
It's 2016 already, and we take immense pleasure in wishing you a happy, cheerful, and successful new year to all loyal readers of TelecomTalk. Special thanks to Peter, Tom, and Anita for managing web servers for TelecomTalk. Thank you for all the love and support that you've showered on us this year. We hope that we can serve you in the years ahead. Party hard and stay safe! May you get closer to your dreams with every passing day. Cheers!