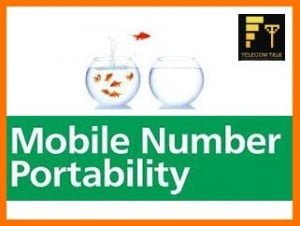 The Number of Unhappy Mobile Service users now crossed 105.70 lakh in India by end of May 2011.
Over 10.5 million mobile subscribers have opted for Mobile Number Portability (MNP), a service which allows users to switch operators while retaining their mobile numbers, till the end of May, official data showed.
According to the data released by Telecom Regulatory Authority of India (TRAI), once again Gujarat has ranked number one in the country in terms of requests made for Mobile Number portability (MNP), with 1,052,582 subscribers opting for the facility from the state.
IDEA Cellular, Vodafone Essar and Bharti Airtel emerged as most preferred mobile service operators in terms of MNP, continues to gaining customers from other service providers.
IDEA cellular has gained highest number of MNP customers with net gain of 7.44 lakh new subscribers as of May 30. Vodafone Essar's net gain of MNP customers reached at 6.91 lakh while India's largest Mobile service provider Bharti Airtel gain of 6.20 lakh new Port In subscribers via MNP.
Reliance Communication (RCOM - GSM / CDMA), Tata TeleServices (Tata Indicom) and PSU BSNL are biggest loser in terms of MNP.
Out of these 105.70 lakh MNP Port Out Requests around 6.32 lakh pertains to Haryana wherein MNP was implemented from 25th Nov. 2010. In rest of the country, in MNP Zone-I (Northern & Western India) maximum number of requests have been received in Gujarat (10.53 lakh) followed by Rajasthan (8.25 lakh) whereas in MNP Zone-II (Southern & Eastern India) maximum number of requests have been received in Karnataka (7.95 lakh) followed by Tamil Nadu Service area(7.74 lakh).
The status of MNP requests in various service areas is given below: