Microsoft has already sent media invites for an event on May 23 in Shangai, China. Rumours are rife that the software company will announce a refresh for the Surface Pro 4 Windows 10-powered hybrid laptop. The word 'refreshed' tells the entire story as the tablet will feature slight internal upgrades over the Pro 4 and it will come with the moniker 'Surface Pro.'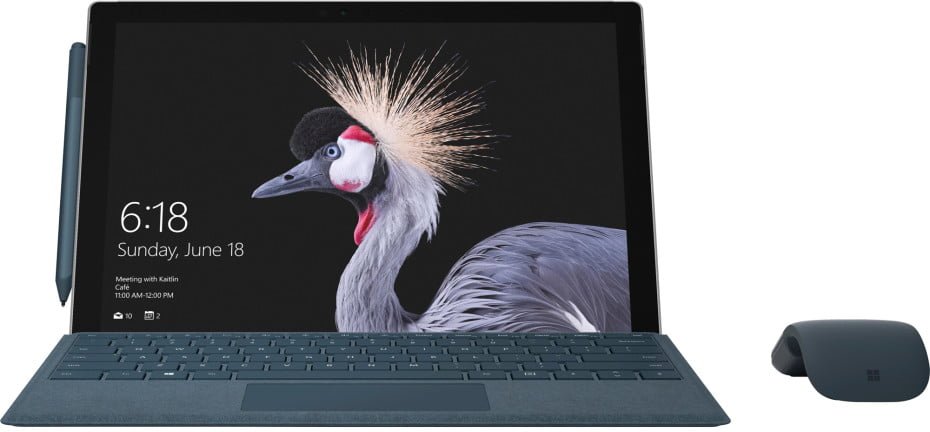 We don't have to wait until May 23 as Evan Blass have posted the press renders of the Surface Pro. The tablet won't feature radical changes when compared to the Surface Pro 4 but brings noticeable changes internally, but no leaks about the internal upgrades of the tablet.
Microsoft is not yet releasing the 'Surface Pro 5' because the company is in a state of mind that Surface Pro 5 will arrive when 'it can bring meaningful changes' on board.
The leak also says that the Surface Pro will come with various accessories on board including the pen and keyboard. Both the keyboard and keyboard will be available in multiple colours and may feature different design compared to the Surface Pro 4's accessories.
The Microsoft Surface Pro 4 was released back in 2015 along with the company's innovative product Surface Book, which also won't get an upgrade in the near future. Microsoft is thinking of this 'refresh' upgrade for the Surface Pro 4 mainly to compete with the Apple iPad lineup, which recently received upgrades from the Cupertino giant.
The Microsoft Surface Pro 4 has a display size of 12.3-inches and is powered by the Intel Core M3 processor. It has 4GB of RAM and 128GB of internal storage with support for storage expansion via microSD card. This Windows 10-powered laptop has an 8MP rear camera and a 5MP front-facing camera.
The refreshed Surface Pro will feature upgraded processor and may get more RAM on board as well. It will run the latest Windows-10 OS. The price will also be steep, same as the Surface Pro 4.