LG is expected to announce its next flagship smartphone, the V30, on August 31 at the IFA in Berlin and the company is reported to bring another variant of the phone, named the V30 Plus. The LG V30 and the V30 Plus will supposedly come with 64GB and 128GB of internal storage respectively. Additionally, the two smartphones are said to have more than one difference when it comes to their features.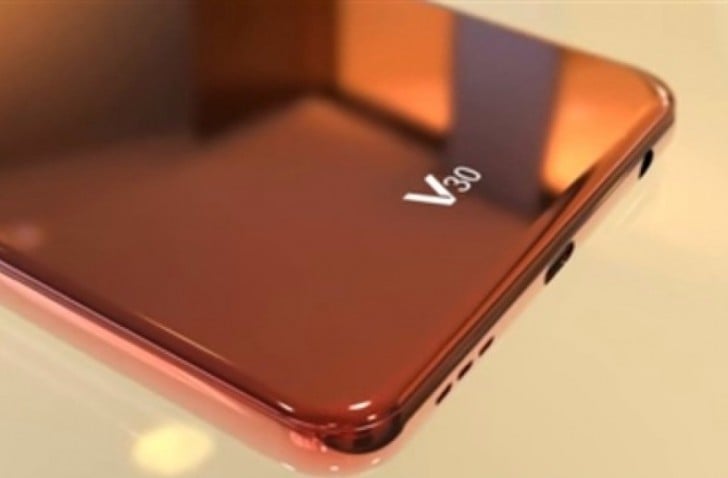 The pricing details of the phones were also made public, with the V30 expected to be priced at US 700 (approximately Rs. 44,860) while the V30 Plus is estimated at a price range of USD 875 (approximately Rs. 56,075).
The LG V30 and the V30 Plus seems to differ in context to the audio system and wireless charging support, similar to what they did with the LG G6 and the G6 Plus. For the audio system, we can expect the V30 to come with the rumoured Bang & Olufsen audio system but it remains to be seen if both the phones will come with different variants of the audio chip.
As for the availability of the devices, apparently, LG is going to release both the V30 and the V30 Plus in South Korea on September 15 – which is coincidentally the same day Samsung releases its Galaxy Note 8 smartphone.
The company recently announced that the LG V30 will feature a f/1.6 aperture lens – believed to help in low light photography like no other phone camera lens. Other rumoured specs include 6GB of RAM and LG's version of Android Pay.
The handset is expected to house the combination of a 16MP and a 13MP rear camera setup. Despite its large 6-inch display, the device is said to have a good "sense of grip". The device is also rumoured to come with a 3,200mAh battery with support for wireless charging and is expected to be internally powered by a Qualcomm Snapdragon 835 chipset.
Although the mentioned specs are just rumoured, we don't have much longer to wait for the official announcement of the phone, so stay tuned for further updates.