LG is all set to announce its upcoming 2017 flagship smartphone - the LG V30 - on August 31 at IFA, in Berlin. We have witnessed a lot of leaks and renders of the V30 in the past few weeks and looks like the company itself has no qualms about shedding some light on the key features of the upcoming LG V30.
Last week, LG had announced that the V30 will ditch the secondary 'ticker' screen seen in the V10 and V20, in favour of an extra tall 18:9 OLED display with a floating bar-type menu. In a statement released by the company today, we have learned that the V30 will be LG's first camera phone with f/1.6 aperture lens.
The LG V30 is said to have a dual-camera setup – one featuring a wide-angle lens while the other comes with a f/1.6 aperture lens. The company claims that the F/1.6 lens will bring more light to the sensor as opposed to the f/1.7 lens used in Samsung Galaxy S8.
LG will supposedly use a glass crystal lens for colour reproduction as well. Along with the new construction, the camera setup will feature optical image stabilization, laser detection autofocus, and electronic image stabilization. The rear camera module will be 30 percent smaller in size as opposed to that of the V20. Also, the wide-angle camera lens has been upgraded to reduce distortion by a third when compared to that of the V20.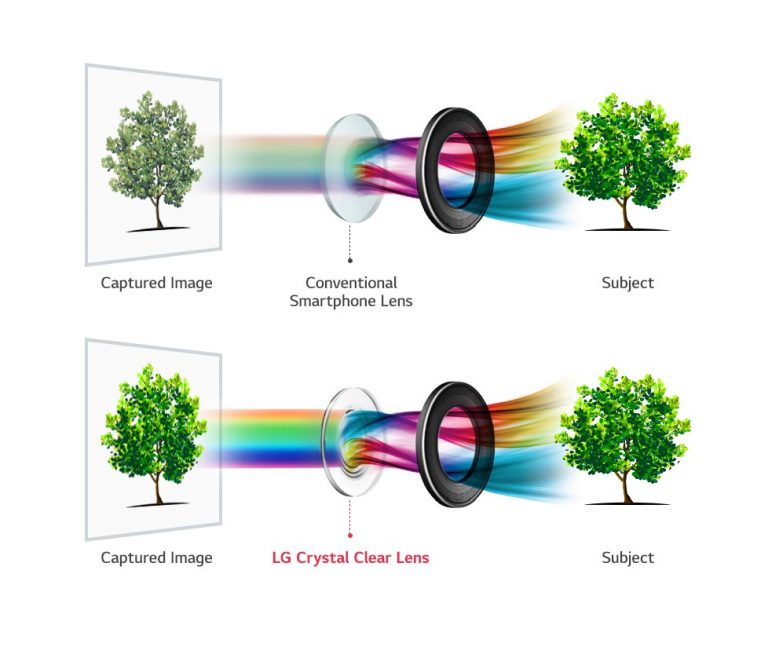 "LG boasts an unrivalled heritage in smartphone photography and our decision to adopt glass in the V30 camera is specifically because this has traditionally been the realm of DSLRs," said Juno Cho, President of LG Electronics, in the press statement.
LG also announced its shift to OLED displays and hinted that the V30 will feature a 6-inch edge-to-edge display. As for the other specs, we know about so far, the LG V30 packs in a powerful Qualcomm Snapdragon 835 chipset under the hood, shipped with 4GB/6GB of RAM and 32GB/64GB of internal storage.
Sporting a dual 13MP rear camera setup, the device is backed by a 3,300mAh battery that supports wireless charging. The phone will run on Android Nougat 7.1.1 and will most likely be priced at USD 700 (approximately Rs. 45,000).