Jio Infocomm may launch its commercial 4G services with 90,000 mobile cell sites with 608 million GB per month capacity across the country, IDFC Securities said in a note. Jio's network may well reach 125,000 4G-sites in India on 850MHz/1800MHz/2300MHz spectrum bands by 2019, the agency said, adding the network then would have the potential capacity to support 180-280 million subscribers by 2019 (even if usage levels increase by 3-4 times).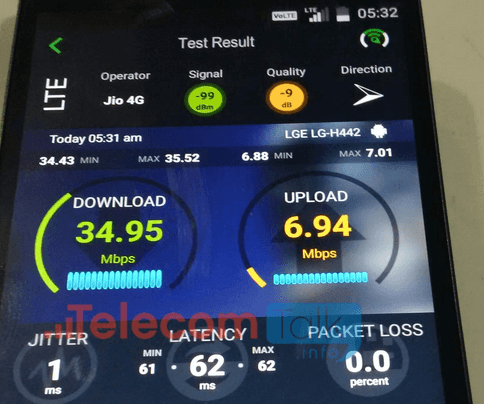 IDFC said that Jio may also garner 10-12% revenue market share over the next 3-4 years with 100-120 million subscribers at an average revenue per user (ARPU) of Rs250-300 per month. The agency expects that 4G adoption rate in India would be possibly faster than 3G as the device ecosystem and network availability are maturing rapidly.
"Amidst the changing landscape, Jio is gearing up to offer a complete communication services bouquet on an all-IP network which could disrupt the marketplace," it said, adding that incumbents would look to protect their turf through wider coverage, increasing tie-ups for content and higher dealer commissions to be the primary data SIM. "…pricing strategies would shift towards gaining higher share of the customers' wallet. We believe incremental capacity would pressurize margins/return ratios for industry in the next 12-18 months," IDFC said.
At the time of Jio's commercial launch, the average data usage per 4G subscriber will be 2 GB per month, IDFC research said, adding that the average data usage per 4G subscriber will increase to 3 GB per month.
IDFC said that online video content would be the key growth driver for higher data consumption and Indian content owners that have a goldmine of library content, especially broadcasters, will immensely benefit from this new monetisation stream.
"If wireless data prices turn attractive, on-the-go video consumption would increase. However, at home, the TV screen would continue to be the first screen for video consumption," it said.