The tech giant Google has launched the video calling app Duo, which it announced at Google I/O conference. The app is cross-platform and is available for both Android and iOS platforms.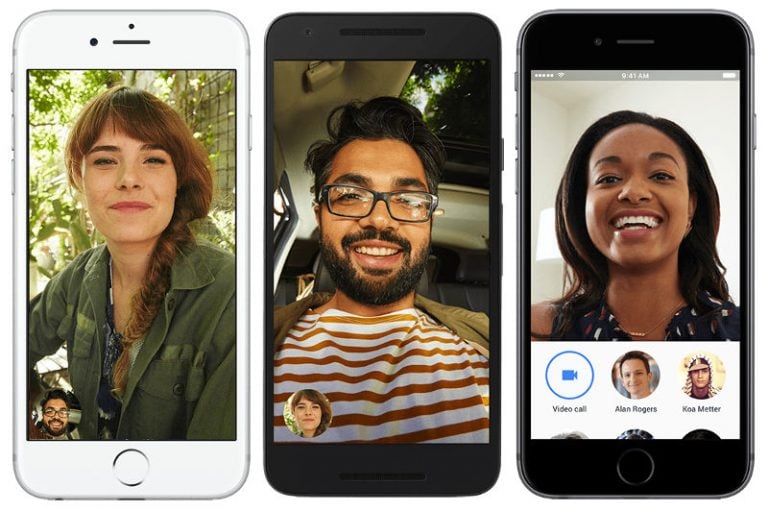 The new Google Duo one-to-one video calling app depends on the phone number. It keeps a list of the recent calls alongside the video calling button so that people can quickly connect their contacts. It also shows the contacts with the app installed.
One of the main benefits of Duo is that it has overcome the loading issues associated with the video calling, by adjusting the calling quality according to the changing network conditions. The resolution of the video will go down when the bandwidth is limited. For video calls on the go, Duo will switch between Wi-Fi and cellular data automatically without dropping the call. This is useful, especially in cases when the people begin the calls at their home and want to continue while heading out.
Another interesting feature of Google Duo is Knock Knock that enables the users to see the live video of the caller before answering. This preview will help the user to decide if to attend or not. The calls are said to be end-to-end encrypted. It will be live worldwide in few days.
Commenting on the launch of new Duo app, Amit Fulay, Group Product Manager, Google said, "Video calling is the next best thing to being with someone in person. We have designed the interface to be simple, easy and welcoming. In places like India, it has been designed to adapt to the network connectivity conditions. We hope to make the experience of video calling more personal, inviting easy and smooth."
https://youtu.be/CIeMysX76pM
With its simple interface and fast loading feature, Google Duo seems to be a simple alternative for applications like Skype and FaceTime.