The Google Duo app crossed the 100 million download mark on Google Play Store yesterday. The mobile video calling service went off to a good start last summer, garnering over 5 million downloads on the Play Store within just one week but, unfortunately, the service saw sluggish response following its debut week.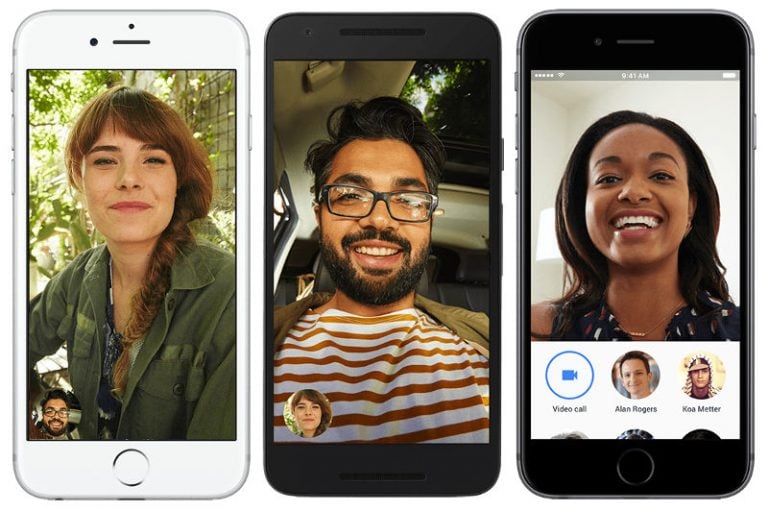 Google had initially launched the app in August last year, and it seems that the Google Duo is on the rise again, having reached 50 million installs two months ago and now showing a 100 million download figure. This upturn in trend comes just one month before the app celebrates its first anniversary.
The Google Duo app was first introduced as a relatively basic video calling app with an engaging user interface, however, its design helped gain more traction from the users over time. Although its limited functionalities didn't quite attract the lot, in the beginning, the app soon went on to be a major contender to many of the other already famous video-calling apps.
Last April, the Alphabet-owned company rolled out a feature that let its users make audio-only calls in addition to the customary video calls. With this tweaked product strategy, the volume of its Android downloads doubled in the following few months. However, we cannot confirm that the number of downloads shown by the Google Play Store is a reflection of the number of active users of the service, even though the company implies that millions of people are using the Google Duo app on a regular basis.
Despite the subpar Google Play Store user reviews, the app seems to be doing quite well. In an attempt to lure in more users, it is quite possible that the tech-giant will continue to keep introducing new features to its Duo app and maintain good numbers. With the app being Google-made, we can expect the service to be fully compatible with the upcoming Android O platform. The Android O is rumoured to hit the Pixel, Pixel XL, and a few Nexus smartphones by the end of summer.
It won't come as a surprise if we see more additions to the Google Duo app in terms of features and other software related efforts in the coming weeks. Stay tuned as we keep updating you on the latest development.