As expected after the latest spectrum auctions are over the tariff revision has started from one of our AVOID Operators.We have been receiving reports,comments from our readers across Mumbai and Delhi circles stating that Airtel has hiked it's tariff.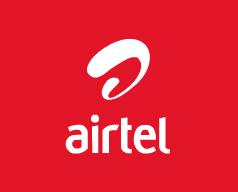 According to the reports Bharti Airtel has revised its prepaid call rates for some Delhi and Mumbai plans by 33 percent. As per the revision is concerned charges for 'Gold Plan' in Delhi are up by 33 percent to 2 paise per second and in Mumbai '106 Plan Voucher' call rate up by 33% to 40 paise per minute.
As we know if one operator starts something the rest of the operators follows it especially with the hike, we can expect the same hikes soon to be followed by other premium operators as well.
As more and more number of users are moving towards DATA based communication, Dear users are you experiencing tariff revision in your circle and can we expect a decrease in volume of Voice market with this revision or you just continue the voice conversations as usual? Do you welcome this move from operators?