Bharti Airtel has expanded its 4G network in Kerala by launching 4G service across Kollam, Alappuzha, Kottayam, Palakkad, Malappuram and Kasargod. Earlier, Airtel 4G service was first launched in Kochi followed by Trivandrum, Kozhikode, Thrissur and Kannur.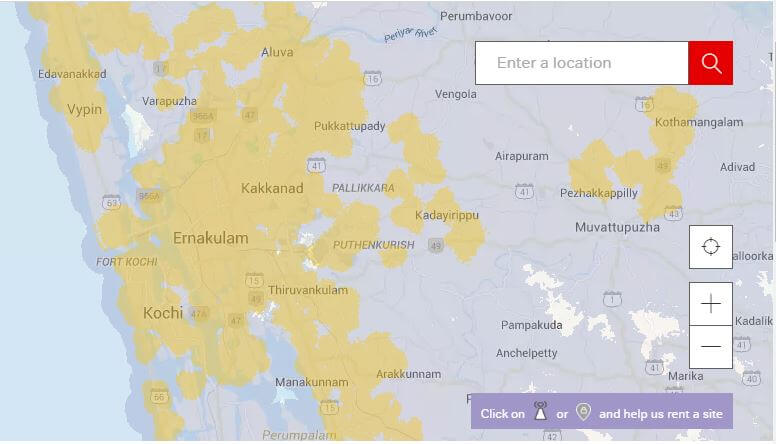 Apart from launching 4G service in new cities, Airtel has significantly expanded 4G network in initial launch cities of Trivandrum and Cochin. Airtel 4G network now covers more than 50% area for Ernakulam and Trivandrum district. Airtel has also updated Airtel Leap website showing coverage of newly launched 4G sites in the circle.
Airtel, the largest mobile operator in the country, was lagging behind market leader Idea in Kerala due to lack of 3G spectrum in the circle. Airtel was first to launch 4G service in the circle last year in an effort fill the gap due to lack of 3G service. However, Idea and Vodafone soon launched 4G service to counter threat from Airtel. Idea further expanded its 4G service to 102 towns in Kerala last month. With the latest expansion, Airtel has locked horns with market leader Idea for 4G service in the circle.
Inputs: Mahmood Junaid