When Vodafone brings back its pug Cheeka to fight the 4G war, Airtel has decided to re-launch its 4G girl in a new avatar. Airtel new ad campaign kicks off today with during the India New Zealand match of the ICC World T-20 Cup.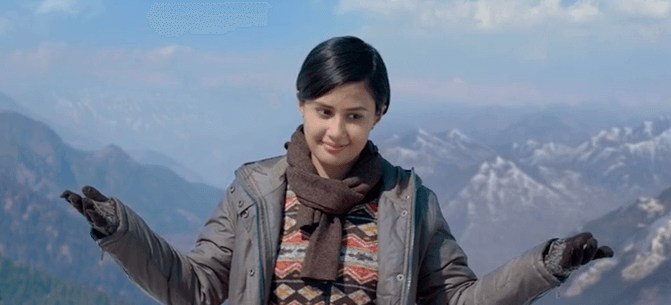 The campaign, designed by Taproot Advertising, showcases the 4G success of Airtel in India in five films. According to the telecom service provider, Airtel 4G is available in 350+ cities and towns across India. The campaigns featuring 4G girl aka Sasha Chhetri will have support legs in Outdoor, Print and Digital medium which will play a big role in delivering the message to the online audience, in particular, the youth.
"Airtel's 4G campaigns have redefined communication around high-speed mobile data services and the brand has powerfully surged ahead. With the expansion of Airtel's 4G network across India, the campaign showcases the network in some of the most picturesque locations and is delivered in a casual yet persuasive tonality. We will see Sasha in a refreshingly new avatar as she continues to build a strong youth connect for Brand Airtel," said Rajiv Mathrani, Chief Brand Officer, Bharti Airtel (India & SA).
The production house behind the campaign is Equinox Films and the Directors are Ram Madhwani & Nitin Parmar.
"The Airtel 4G Girl has built a powerful 4G association with Airtel. For this campaign, we have taken a different spin on her character while driving home a strong network message," said Agnello Dias of Taproot-Dentsu Pvt. Ltd.