We have recently suggested top 5 password and information management apps. Out first choice was 1Password but we mentioned that it was still in beta stage of development since November last year and is available to a select few. According to a latest update from the developer AgileBits, 1Password for Android will be available to everyone starting early next month.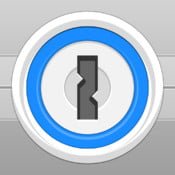 It can store and protect sensitive information such as login information for websites  and wireless routers as well as details about membership cards and credit cards. 1Password is available for iOS (iPhone, iPod Touch and iPad), Android (smartphones and tablets), Mac OS X and Windows. It is also being developed for Windows Phone devices.
Computer science engineer turned technology blogger. Following consumer electronics industry closely from 2006, he can now predict pretty much where the market is heading. He has a dream to own Android, Windows Phone and iOS smartphones all at the same time.