A lot of leaks and assumptions were being made about Google's 6.0 Android version; thankfully Google revealed a few weeks ago that the version M stands for Android 6.0 Marshmallow. Now that the OS has gone official, many of us are curious to know about the new features and functions that it will be bringing to the platform. Yesterday, Google unveiled its Nexus 7 devices — Huawei Nexus 6P and LG Nexus 5X, which will be running the latest Android 6.0 Marshmallow.
Android 5.0 Lollipop was more of a design-centric approach by Google, whereas Android 6.0 Marshmallow is focused more on the basic functionality and enhancing the existing Android features, while fixing bugs and lags on the way. While some of the features on the Android 6.0 Marshmallow will be more appealing to geeks and developers, but still there is a lot more that regulars users would love.
Google Now On Tap
The latest Android version has enhanced the functionality of 'Google Now', which means that it can now be used within the apps as well. It provides users with ease of action and allows them to search for anything via Google Now while using any application. You must be wondering how does it work within apps? Users need to long press the home button while using any app, and Google will detect all sort of interesting keywords and display the information in a little pop-up box.
App Permissions
Google has tweaked the app permissions in the Marshmallow, which gives more power to users. To narrow it down, now users can customize app permissions as per their whims and fancies. It means that you now have the power to accept or reject permissions for every app, and also customize specific functions under it. For Example — In Whatsapp, now you will be prompted before using the voice recording function.
Chrome now works within apps
This is the most noteworthy fix that Google finally made, until now users had to open app content on Chrome even when the link was provided in the app. Thankfully, Marshmallow brings along Chrome support within apps, so now you will be saved from another pop-up window that opens outside the app whenever you click a link.
Smooth Cut, Copy, Paste functionality
One more little yet helpful fix has been done to the cut/copy/paste functionality. Instead of showing the cut and paste options on the top of the screen, the new version shows the options on the top of the selected text. It is kind of similar to the iOS, but nevertheless it makes the task way easier.
Doze
Doze is an interesting feature that Google has added to the Marshmallow. Doze keeps track of your smartphone's working and puts unwanted apps to pause, and it also detects if the device is not being used and puts it to sleep. All this helps the smartphone to store its battery for longer. By shunning unwanted apps and screen time, Doze helps in battery enhancement. It does not mean that apps won't refresh whenever you open them, but by putting them to pause in the background, can save a lot of battery power. Not a bad addition, we say.
Make way for USB Type-C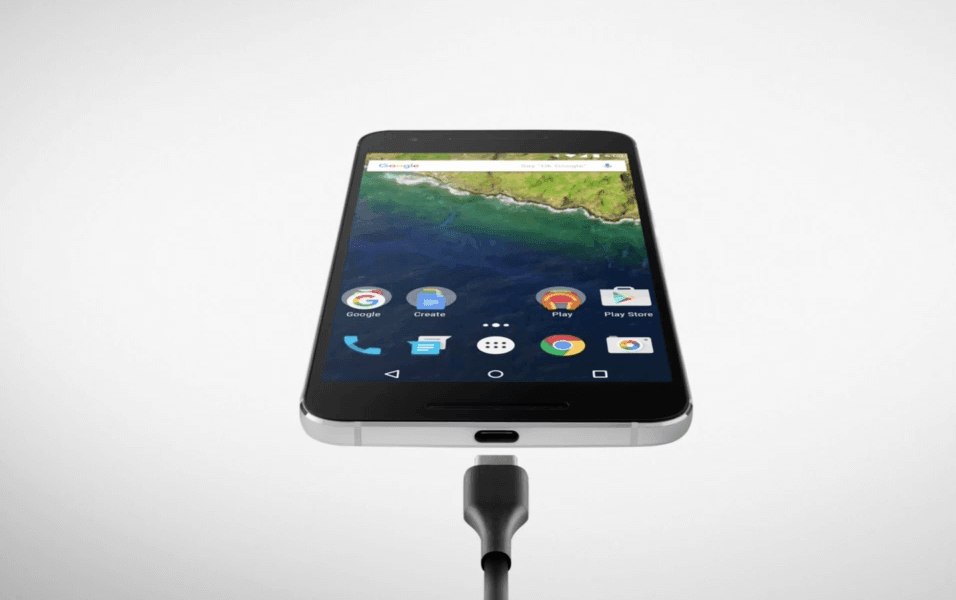 This reversible kind of cable, known as USB Type-C, is making its way to all the new smartphones. Marshmallow will bring along support for the USB Type-C cable format for Android smartphones and tablets. The cable fits in whichever direction you push it, unlike the Micro-USB cable, this one fits into the slot without the need to look at the cable's direction.
Fingerprint Support
Fingerprint sensors are now becoming part of many new Android smartphones, and looking at the way manufacturers are heading, it will soon be a part of every smartphone. Keeping that in mind, Google has added support for fingerprint sensors in the Android 6.0 Marshmallow, which will save the makers from doing the extra job of adding codes for the sensors. It also means that your future phones will enable you to lock/unlock, do payments, and log into apps, with the approval of fingerprint scanners.
To sum it all, Android 5.0 Lollipop was not bad, but it did bring in performance lags. We hope that Android 6.0 Marshmallow not only enhances user experience, but also fixes the bugs that Lollipop brought to the platform.