Telenor has launched its 4G services in 4 cities in Vijayawada region of Andhra Pradesh. Telenor's 4G network will be available in Vijayawada, Tenali, Bhimavaram and Eluru. The company is also offering 4G services in Vizag of the same circle. The service provider has been launching narrow-band LTE network on its 1800 MHz spectrum in the city using Huawei's technology. The operator has also upgraded most of their cell sites to offer 4G services.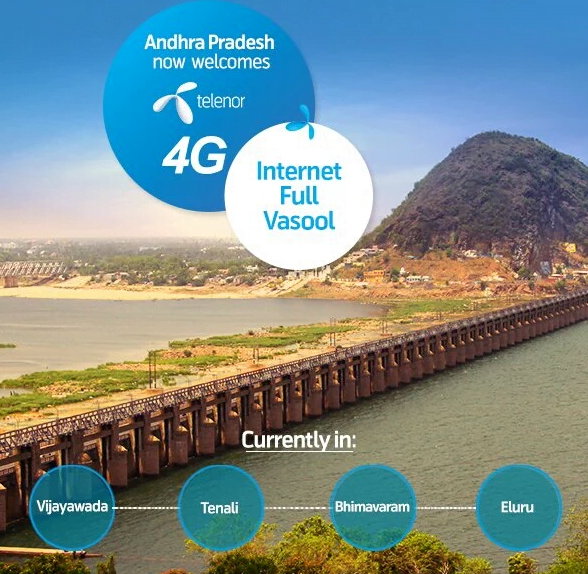 Telenor's 4G plans are the same in all cities. 1GB 4G data comes at a cost of only Rs 149 and 2 GB 4G data at Rs 240 with 28 days validity. Customers will also get reduced call rate of 25 p/min for local as well as STD calls on recharging with these 4G packs. Apart from these 4G packs, the company has also introduced 4G Trial packs priced at a mere Rs 11 offering 100 MB 4G data valid for a single day.
To use Telenor 4G, existing and new customers need to get a USIM from the nearest Telenor store through which they can access Telenor 4G on their 4G devices. The customers can also check if their device is capable of 4G by sending an SMS to 59799 with details like make, space and model.
For easy SIM upgrade, type 4G space SIM NO ( New 4G Blank SIM) and SMS to the toll-free number 59111 from your existing mobile and SIM number.Once the current SIM gets disconnected, insert the new Telenor 4G SIM in your 4G handset's sim slot. Change the settings to 4G on the device.