Tata sky the most dynamic DTH operator which is known for many 'firsts' in the industry has once again launched an offering which distinguishes it from the other operators in the market. Tata Sky has made it free for its subscribers to watch Live TV on the go on their smartphones on a 3G or 4G connection through a service called Everywhere TV which is integrated in it's 'My TataSky' app. However subscribers can only view those channels on everywhere TV which are a part of their subscription on their primary TataSky STB connection.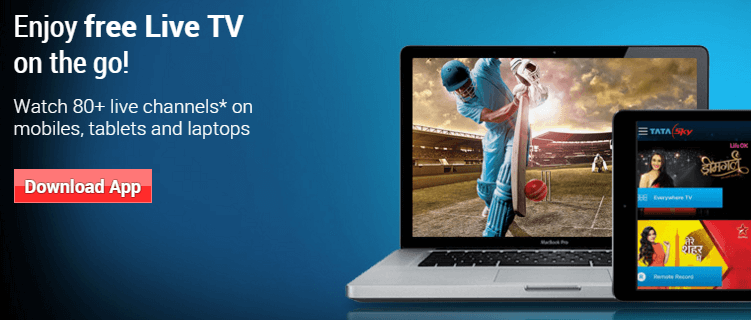 Everywhere TV offers streaming of over 80 live TV channels on Mobiles, tablets, Laptops and PC's. A similar offering by Videocon D2H is called direct to mobile and by Dish TV is called dish online which offer 80+ and 50+ live channels respectively. Tata Sky subscribers are at an advantage since the operator has made the offering free for all its subscribers unlike D2H and dish TV which charge subscription fee for the service.
One TataSky subscriber id can only be linked to two devices (Smartphone, tablet, PC)  for activating Everywhere TV at a time due to content regulatory restrictions, also some channels are not available for streaming on the PC platform. Tata Sky seems to have timed this strategically to defend its turf in the DTH market. The operator has also recently replaced its Mega subscription packs with more expensive Ultra packs, a move aimed at boosting revenue.