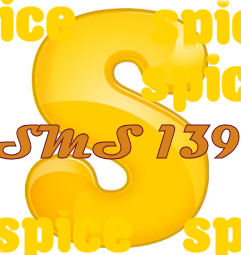 Spice Digital today announced that its innovative Value Added Service "SMS 139" has been awarded the eINDIA 2009 award for the 'm-Governance Initiative of the Year'.

SMS 139 is the offering from Spice Digital in collaboration with Indian Railways (IRCTC) and Bharat BPO that allows a user to get Railways related information from the comfort of his/her phone.
Some of the services offered are PNR status, Fare Information, Ticket Availability and Arrival/Departure Information. This service is currently available for Airtel, Idea, Vodafone, Aircel, Reliance, MTNL, Tata and Loop users and would be shortly available to BSNL users.
Mr. Saket Agarwal, CEO, Spice Digital quoted, "The award is the acknowledgment of our dedicated service to the mobile subscribers and leveraging technological innovation for the benefit of millions of Indians.
At Spice, the satisfaction of our subscribers is the focal point and we strive to ensure that that the expectations of the customer are met. We would like to thank the jury for selecting  "SMS 139" for this coveted award. The recognition for SMS 139 puts us on a completely different pedestal where we now have to evolve and bring out services that not only match up to the present level of service delivery but also exceed our own imaginative levels of product innovation and customer satisfaction."