To add joy in the festival of colors, largest telecom operator, Bharti Airtel has now launched special 'Holi Offers' for their 'Airtel Money' users. Under the Holi Offer, Airtel Money users can get cash back up to 10% on every recharge made on the app. However, the company is offering only 5% cash back on every Airtel recharge.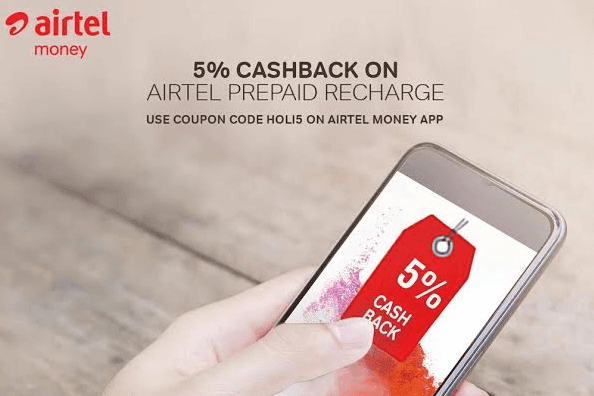 To get the offer, Airtel Money users can use the promo code 'Holi5' for Airtel transactions while for non-Airtel transactions, one has to use 'Holi100' code to get 10% cashback.
Unlike Paytm or FreeCharge, Airtel doesn't offer regular cash back. However, it's been a long time that online payment companies stopped cashback on Airtel transactions as the Mittal owned company stopped giving commissions to popularize its own payment app 'Airtel Money'.
In the last few months, the company has also integrated Airtel Money features into its self care app so that customers don't need to open the Airtel Money app. Instead, they could now easily add money to their wallet using Airtel Money.