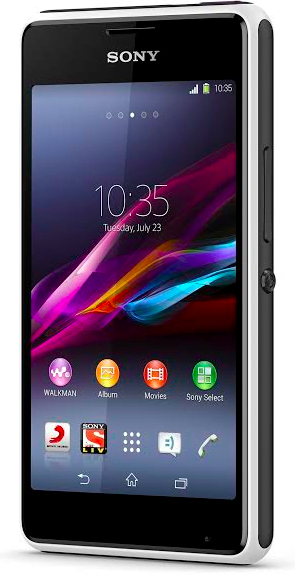 Sony was among the first to promise an update to Android 4.4 KitKat for its low-end phones, and the Japanese manufacturer is now following up on that promise by updating the
Xperia E1 and the Xperia E1 Dual
to the latest version of Android,
as we earlier reported
. The update has begun rolling out over the air, carrying build numbers 20.1.A.0.47 and 20.1.B.0.64 respectively, and brings standard KitKat features like a restyled status bar with white icons, improved performance, wireless printing support, and full-screen immersive mode.
As usual, Sony has built in a few enhancements of its own, including the Simple Home Launcher from the Xperia Z2, newer versions of apps like WALKMAN and the standard Xperia launcher, the option to move apps to the external storage, and a new boot animation and themes. The update is available over the air via the Update Center app on the device, and can also be obtained from Sony's PC Companion tool, though using a computer will result in a larger download.
Computer science engineer turned technology blogger. Following consumer electronics industry closely from 2006, he can now predict pretty much where the market is heading. He has a dream to own Android, Windows Phone and iOS smartphones all at the same time.