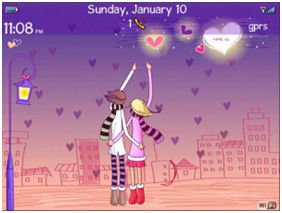 One of the most awaiting days in the year is coming up and everyone is trying to set their mood on. Even RIM people are on the same track.
So This Valentine's day, Research in Motion brings to you some amazing applications that will liven up your BlackBerry smartphone.
Celebrate and spread, love and affection with various colorful love-based themes and fun-filled applications, in the BlackBerry way – your cupid in disguise.Here are some of the specially designed Themes and Apps for this Valentine's Day
•Love is Valentine's Theme for Blackberry: This theme is customizable dock for your BlackBerry with bouncing icons, sharp and colorful graphics encompass this theme.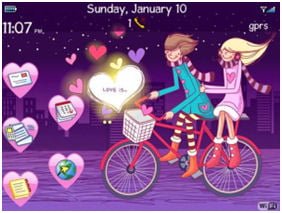 •Love Calculator for Blackberry:Love Calculator for BlackBerry is a fun program to calculate the chance of love between two people! Enter the names of two people and see what the calculator has to say about them!
Love is Love –Great offer for Valentine's day(FREE):Romantic Harmony Sweet. The classic and elegant Valentine's Day theme for your BlackBerry for free now this Valentine's day.

Animated LOVE Stinks: Valentine's Day isn't for everyone. In fact, love stinks anyways! Rock this little hottie theme for Valentine's Day and show everyone one how you feel about this so called "holiday."This theme supports devices 5.0 and UP. You may need to download and install the latest version of your devices operating system for this theme to function properly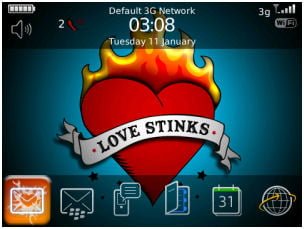 Wow! We loved all the Lovely BlackBerry themes, Very Romantic!
So all these apps are here for you to set and raise your mood with BlackBerry on this Valentine's Day. So BlackBerry users, who downloaded the ones you like, do not forget to tell us your favorite ones!
Note: To get the detailed info regarding price/Installation instructions on any particular app/theme please check with  BlackBerry App store.
Passionately following the Indian #Telecom Industry for over a decade from Business, Consumer and a Technical perspective. My primary focus area is Consumer & Digital Experience.