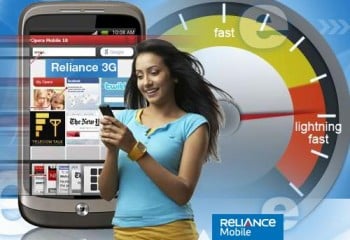 Reliance Communications revised its portfolio of SMS packs for its postpaid subscribers.Interestingly this time no price drop, rather Reliance hikes up the monthly rentals.
Now Reliance postpaid users can get 1p/SMS pack at monthly rental of Rs 39, instead of Rs 19. SMS15000 pack which was priced Rs 39, is now hiked to Rs 69.
Reliance who is pioneer in making SMS most affordable at just 1p/sms had hiked the tariff already once. With this new tariff Reliance SMS packs for postpaid users are now almost similarly priced like Airtel and Vodafone.
Note that there is no hike of price of the sms packs for prepaid users right now, may be that is coming in future.The new monthly packs are to be applicable from December 8, 2010. But old customers will continue with the subscribed pack at old rental for another 6 months.
Details of the SMS packs from Reliance Mobile:
| | | | | |
| --- | --- | --- | --- | --- |
| Plan Name | Existing Monthly Rental | Revised Monthly Rental | Offers | How to activate |
| SMS1P | Rs 19 | Rs 39 | All local and national SMS at 1p from home/roaming | SMS SUB SMS1p to 53739 |
| SMS15000 | Rs 39 | Rs 69 | 15000 local/national SMS free from home and roaming. Post 15000 SMS local/national/roaming sms to any phone at 50p | SMS SUB SMS15000 to 53739 |
For more details contact Reliance customer care from your mobile or visit nearest Reliance Store.