Reliance Communications today launched 'Facebook Messenger Plan' which offers unlimited usage of Facebook messenger across the country at Rs.16 per month without paying any extra data consumption charges.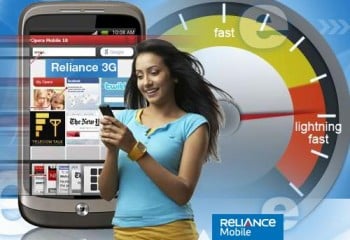 The Facebook Messenger feature app works on a cross platform of smart and feature phones, and allows users to, at a glance, be able to reach anyone regardless of what device they are using. Its also recently launched a new version of Messenger service where users need only their name and phone number to sign up for a new account, so they can send messages to their phone contacts instantly. Users can download the app at fb.me/msgr.
The "Reliance Facebook Messenger Plan" is available with a validity period of 30 Days from the date of recharge and the plan is auto-renewed every 30 days unless unsubscribed. Reliance GSM subscribers can also subscribe to the 'Facebook messenger Plan' by sending a SMS "FB" to 53739 from their mobile phones.
Note that Reliance earlier launched Unlimited WhatsApp Plan for Rs 16/30 days.