Reliance Communications, is set to upgrade around 5 million CDMA customers to a 4G network in a phased manner, starting May 4 we reported about this earlier also.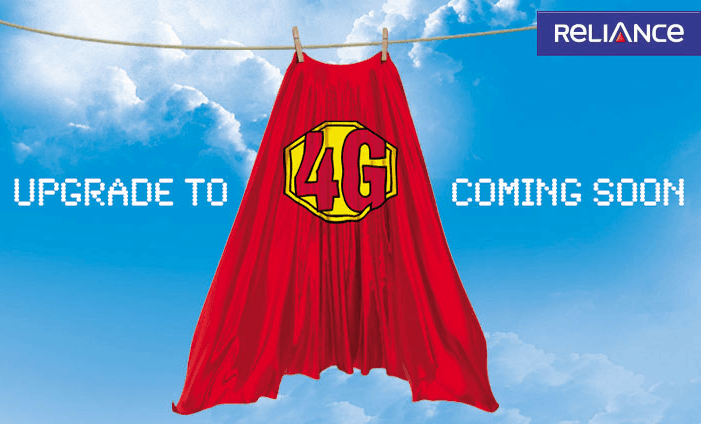 RCom will be upgrading our network from CDMA to LTE (4G) technology using the liberalised 800 Mhz spectrum," the telco said in a letter to the DoT.
"We would be rolling out LTE services progressively in these service areas from May 4 and necessary intimation will be provided to our existing CDMA subscribers," the letter reads.
With this development, the telco is all set to join players like Bharti Airtel, Vodafone India and Idea Cellular that have already launched 4G services in the country.
RCom has already liberalized its 800 Mhz spectrum in 16 circles such as Punjab, Delhi, Gujarat, Mumbai, Maharashtra, MP, Orissa, Kolkata, Bihar, UP(East) and UP (West), by paying Rs 5,383.84 crore to the DoT.
The telco is planning to liberalise similar airwaves in four more circles by paying another around Rs1300 crore, post clearance from the Cabinet Wednesday.
RCom also possesses liberalized spectrum in the 800 Mhz band in Assam and Northeast which it won in an auction.
According to an ET report, RCom will leverage its spectrum sharing pact with Reliance Jio for 4G services, and it will deploy its own 4G network but mainly use Jio's infrastructure to deliver the services.
RCom and Jio already inked spectrum trading and sharing pacts in a bid to leverage each other's 800 MHz spectrum to launch 4G services across India.