Reliance Communications (RCom), the fourth largest operator in India by subscriber base, has started the process of migrating its CDMA subscribers to GSM in selected circles. The migration is part of its program of upgrading CDMA customers to 4G services.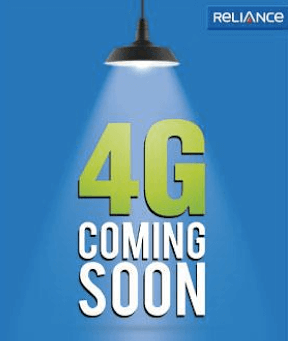 CDMA subscribers in Haryana, Himachal Pradesh, Punjab, Orissa and West Bengal circles are currently being migrated to GSM as part of the network upgradation. As per customer care officials, all customers would be invited to the new upgraded 4G network shortly.
Incidentally, the company has only 3G services in West Bengal circle as it had failed to buy back its 2G spectrum in last auction, which would pose a significant challenge to the operator when migrating CDMA subscribers to GSM in the circle.
Recently, RCom had liberalized its CDMA spectrum in 16 circles that included the above circles and inked a spectrum trading and sharing deal with Reliance Jio.
Under the deal, Jio will buy airwaves in nine circles from RCom, while the two will share bandwidth in 17 circles. This would enable RCom to deploy 4G LTE network on efficient 800/850Mhz CDMA spectrum.
Note: Do cross check with Customer care.