To help its customers locate and connect with friends, family or a group of people, Reliance Communications has now launched a location tracking service called 'Spottr'. It uses cell tower tracking feature to track people's location.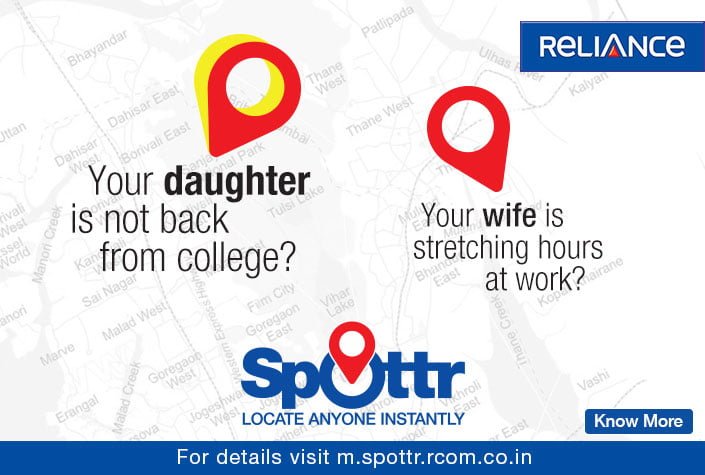 With this new tracking facility, Reliance Mobile users can easily track the location of friends and family, even if they aren't connected to internet. But, the service is only available for Rcom subscribers as of now.
Reliance Mobile customers who are using GSM and 4G services can activate it easily through USSD ( *121*10 or *121*30# ) menu or a dedicated portal (m.spottr.rcom.co.in). For accessing the feature, one has to pay a low fee of Rs 1 per day and customers can choose between Rs10/10 day or Rs30/30 days plan, depending on their needs.
However, to ensure the privacy of the customers it requires a permission from the other party to track his/her location. During a login, customers who use the feature can only track the last location details of a maximum of 5 people.
Though, it's a good initiative by Rcom to help customers by providing real time location information of friends and family at nominal cost, if they came out with a dedicated app we hope more people would enjoy the benefits of this location tracking service.