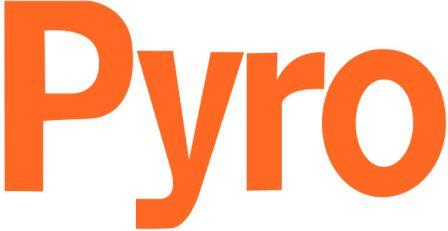 Pyro a leader in providing innovative mobile technology solutions has won the contract from BSNL, one of the biggest telecom operators in India for implementing its Ctop-up solution on BSNL's Network, now on a PAN India basis.
Through Pyro's Ctop-up solution, BSNL's GSM and CDMA customers will be able to electronically recharge their prepaid account through BSNL's chain of over one million retailers as well as through BSNL's website.
Pyro has integrated the Ctop-up solution on various INs such as Ericsson, Siemens, NSN, Huawei, ZTE and Alcatel, which is scheduled to come on board soon, hus making Pyro one of the only robust Mobile technology solutions provider to have worked on multiple IN platforms.

Shri SC Sharma, GM NWO of BSNL Corporate office quoted "We were getting satisfactory services from M/s Pyro in South and East Zones for last three years and are expanding their area of operation in remaining two zones i.e. North and West for the Ctop-up solution. Pyro's Ctop-up platform will become a one-stop shop for all financial retail transactions. We look forward to Pyro's partnership and contribution in strengthening BSNL's various initiatives."
S M Reddy, CEO, Pyro said, "We are pleased to have won the tender to offer PAN India Ctop-up solution to BSNL. With this consolidation and with MTNL already on Pyro's Ctop-up platform, this win is an acknowledgement of our positioning in the telecom industry as the leading provider of Value Added Services. BSNL has always been a pioneer of launching cutting-edge services in India and we look forward to continue offering various products and services."