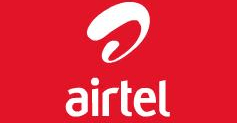 Airtel has just increased the postpaid rentals by 12% in the NCR region. The hike has been for low rental plans.
"Effective 3-Dec 2014, bill plan rental for your Airtel mobile will be revised from Rs. 199 per month to Rs. 224 per month," is what the country's largest telecom operator communicated to its customers. Upon being contact, Airtel said that it had increased the tariffs of only a few of the low cost rental plans. However, the benefits to be offered will remain unchanged.
The hike is the second one from the telecom giant within a span of 3 months. Back in September, it had hiked its internet tariffs by 33% for postpaid customers and reduced the benefits available to the customers under various prepaid packs. The hike in the tariffs by various telecom operators these days are believed to be because of the huge amounts spent by the operators in spectrum auctions.
However, Airtel has been riding high and it just posted a consolidated net profit of Rs 1,383 crores for the quarter ending September 2014. Its 4G services have started rolling out as well. Let us wait an watch, what the future has in store for us and the operator.