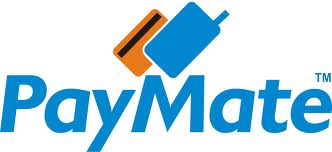 PayMate today launched an innovative application for mobile fund transfers that is now powering the Inter Bank Mobile Payment Service of three leading banks in the country.
Currently live at Syndicate Bank, Lakshmi Vilas Bank and South Indian Bank, PayMate's application is a shot in the arm to Inter Bank Mobile Payment Services in the country.
The IMPS facility was launched with much fanfare in November 2010, under the aegis of the National Payment Corporation of India (NPCI).It promised an instant interbank electronic fund transfer service that customers could conveniently access using their mobile phones. However, although the facility is being offered by over 20 banks across the country, the adoption rate has been low.
Industry analysts have attributed this to the fact that the service in its present format is custom-made for smartphone users who can download an application from their respective banks and use it to make a fund transfer. Users with basic phones have the option of transferring funds via an SMS which limits the transaction value.
PayMate's IMPS application add to these two modes of funds transfer with a third option that is a hybrid SMS-IVR based solution that allows even a basic phone user to transfer funds up to Rs 50,000/-.
With PayMate powering IMPS services of 3 banks and with at least 5 additional banks in the pre-launch phase, PayMate is the single largest technology solution provider to banks for IMPS.