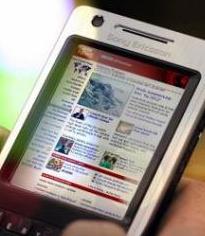 As more and more technology companies lock horns in court rooms across the world, the battlefield for telecom players globally seems to have moved beyond the market place.
In recent past, we have seen a phenomenal rise in litigations involving telecom companies, most of which are over intellectual property right (IPR) violations.
Huawei's recent lawsuit against ZTE over the infringement of its registered patents is the latest in a series of the IPR infringement cases filed by many other players such as Ericsson, Motorola, Nokia Siemens Network, Apple and Samsung.
And while all this means good business for the legal fraternity, it does raise serious questions over trade practices being adopted by some companies and the need for them to be fair in their operations.
With competition intensifying and margins being squeezed, royalty payment through patent rights has become a significant revenue stream for many technology companies. More importantly, innovation itself is critical for these companies as that is critical for their future.
While some experts argue that a market place should be the ideal platform for companies to compete, the need for a even playing field and avoidance of unfair practices is paramount. This explains the urgency with which telecom players need to secure and protect IPRs and their efforts to develop a positive IPR environment, especially in emerging economies.
Many IPR violation law suits are being filed broadly on two fronts. The first is the smart-phone category where every other player seems to be indulging in a tit-for-tat game. Recently, for instance, Nokia sued Apple once again in the US International Trade Commission alleging that the latter infringes on Nokia patents.
The other space that has seen a spate of lawsuits includes mobile broadband technology. The Huawei law suit against ZTE over IPR theft belongs to this category. Huawei has filed lawsuits against ZTE in Germany, France and Hungary alleging that the latter has infringed a series of its patents in the data card and LTE (long term evolution) technologies.
ZTE has countered the lawsuits by filing one of its own in China. But in light of Ericsson filing a similar suit against ZTE in April this year over IPR theft, the questions raised by a European Commission report over the massive credit lines enjoyed by the company come into play, does raise some serious questions about the manner in which the company conducts its business in Europe. The credit lines are much larger than the annual sales of a company that has figured in several controversies in the past.
ZTE Corp has achieved a phenomenal growth in a short span of time. Some analysts and commentators have praised the company for its aggression in the marketplace after getting the pricing right. But can a company offer products and services at low prices by ripping off patented technology from rivals and without paying any royalty?
In such a scenario will this benefit to consumers qualify as a result of free market operations? The reluctance of ZTE to ink cross licensing agreements with majority of communication enterprises in a sector where this has off late become a norm, does raise questions over this rapid growth.
With huge amounts of money at stake in a sector that will continue to dominate in coming years, perhaps it is time to look at the basics and lay more emphasis on trade practices being adopted by companies such as ZTE. Unfair and unethical ways of operation in any sector will ultimately hurt the consumers, the business environment and economies in the long run.