Idea Cellular, has recently refreshed its line of Unlimited packs in sync with the current market scenario. As reported earlier on TT, Idea Cellular has already revamped it's monthly and trimonthly Combo offerings. Now, Idea Cellular has introduced Unlimited offerings and made those packs available in every validity and price segment to match with those of the packs available in the market. These refreshed plans are already live across most of the circles while for the other circles, we hope they are going live in a phased manner. The best part is that these are open market plans available for every Idea Prepaid customer. Let us now have an overview of the plans available in the open market and please be noted MRP may slightly vary across circles.
1.Sachets Packs :
Idea users now have one day, two day, weekly and ten day packs available within a price range of Rs.100. As a core of these sachet offerings customers get Unlimited Voice, 100SMS/Day and Data as per respective pack benefits.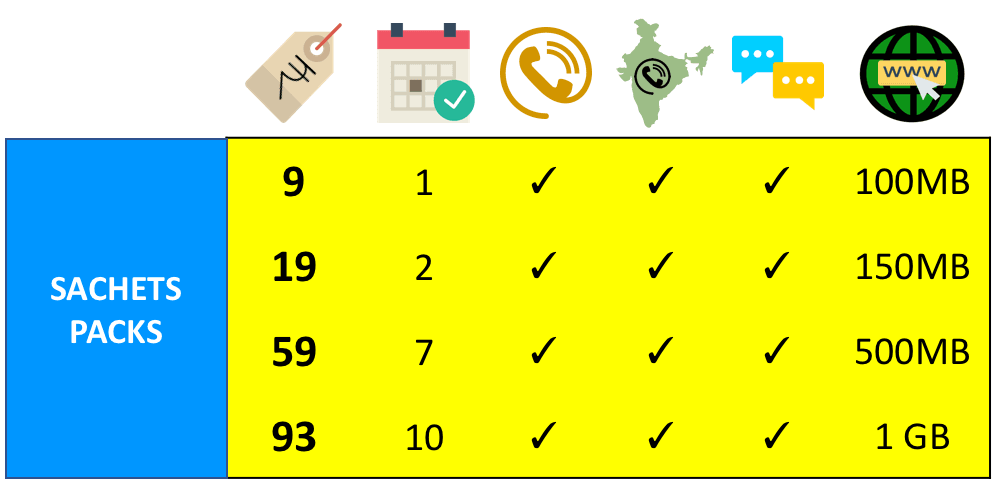 2. Unlimited Voice /SMS + 1GB Data Pack :
Idea also offers two unlimited voice packs + 1GB Data with a validity of 21 and 28 days respectively. For voice only customers with a very less data usage on low end smartphones, 179 will be a good option.

The best part of all the sachets starting from 2 day packs and 1GB packs discussed above is that a customer can decide on when to use the complete data, as the data can be used at a time or at the time of convenience of the user.
3. 1GB/Day Packs:
Here comes 1GB/day packs offered in different price segments and validities. A 28 day 1GB/day pack costs 199, comes bundled with unlimited voice and SMS. There are also 70 day, 82 day and 90 day packs available to customers at 398, 449 and 509 price points respectively.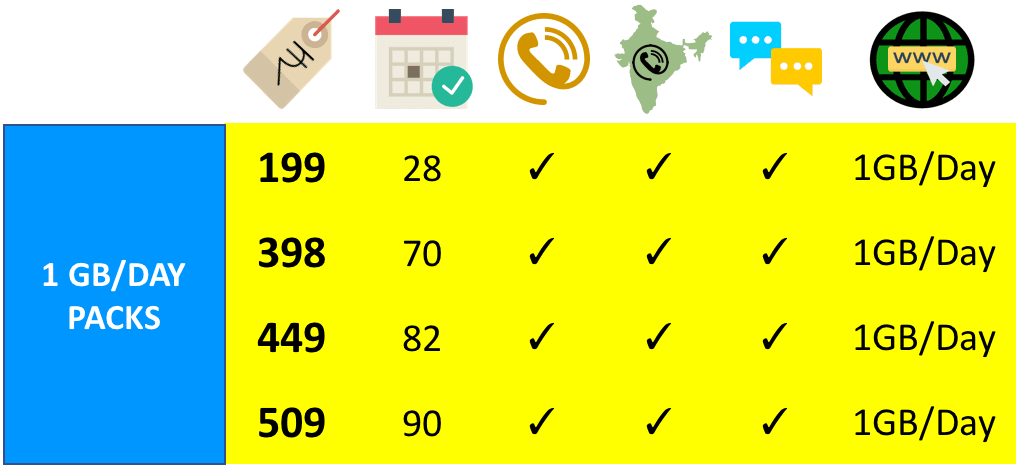 4. High Data Usage Per Day Plans:
Idea Cellular also has packs for heavy data users and long-term validity seekers who are ready to spend slightly more on packs for 28 days or 70 days respectively.
So, from a daily unlimited pack to a 90 day unlimited pack, Idea cellular has made multiple options available for it's customers at different price points. Unlimited voice has FUP of 250min/day, 1000min/week capping at 1p/sec but in a very rare case any consumer will cross 4.1hours of per day or 16.6hours of weekly calling. As of now, Idea Cellular stands competitive enough in bringing every pack available in open market to it's customers as per the changing market dynamics.