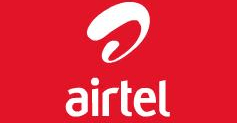 Andhra Pradesh's Chief Minister N Chandrababu Naidu has written a letter to the Bharti Airtel top gun Sunil Mittal appreciating and thanking him for his efforts in restoring the telecom services in the Hudhud affected Andhra Pradesh. The CM had questioned telecom operators regarding restoration of the services in the area and had gone on to accuse them of being only profit driven after the services weren't restored even after a couple of days of the storm hitting the state.
"Your efforts to organise other service providers to help the government in restoration works are commendable," the CM said in a letter to Sunil Mittal. Mittal had recently gone to Vishakhapatnam and had attended a high-level meeting with the CM regarding restoration of the telecom services in the cyclone affected areas.
The districts of Visakhapatnam, Vizianagaram and Srikakulam were affected by the cyclone in Andhra Pradesh. As a result, Sunil Mittal had personally gone down there, announced special-plans for the affected areas and assured that the services would be restored by October 18 from Airtel's behalf and they actually were. Well, we appreciate the help of the corporate sector for the victims as this goes on to show how socially responsible the corporates are.