As per our sources, Vodafone is all set to launch its 4G LTE services in the Kolkata circle on January 24. Vodafone has already launched 4G on FDD-LTE standard in a few cities in Kerala and Karnataka, and it has plans for launching it in Delhi and Mumbai circles very soon.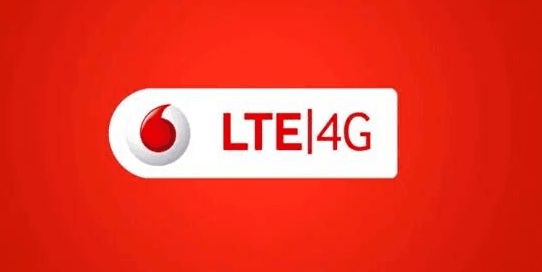 In Kolkata, Swedish network equipment major Ericsson has built the 4G network. Vodafone has also inked a new deal with Nokia Networks to install new 4G BTS, and completed the testing of 4G network successfully in December. Vodafone 4G services will be open to every existing user but they will have to upgrade their SIM cards to 4G supported USIM.
Initially, the company can offer 3G customers to latch on to its 4G network as the company is facing stiff competition from Airtel's 4G service in the circle. Moreover, Aircel & Reliance are offering cheaper data rates. On the other hand, Idea Cellular's new 3G network is attracting new users, which has put pressure on Vodafone to launch their 4G network early in the circle.
Why is Vodafone focusing on building a superior 4G network in Kolkata?
Here are a few reasons why Vodafone is focusing to building a high-speed 4G network across Kolkata:
Kolkata is the one of the key market for Vodafone, and the company is the largest operator in the circle with more than 51 lakh customers.
Airtel is getting more new users than Vodafone while Aircel has won the maximum new users in the last few months.
Airtel's Platinum 3G on 900MHz and 4G LTE have boosted their internet presence. Moreover, Airtel customers can latch on Vodafone 3G as per ICRA, which was another reason customers are preferring Airtel 3G.
Except Tata DoCoMo, all networks in Kolkata have 3G presence while Aircel and Reliance are getting new users for their free Facebook and lower voice call rates.
Reliance Jio has built a great 4G network across the city already, and remote areas of the circle which can help Jio to get higher revenue generating customers from existing networks.
In some places, Vodafone network is over congested as Vodafone, Idea, and Airtel customers latch on their 3G network.
The circle is seeing huge data surge and data customers are rapidly growing. At this scenario, Vodafone wants to be future ready to meet the data demand.
Like other metro circles, voice revenues are declining in the Kolkata market, while people are using VoIP calls through OTT apps like Hike and WhatsApp.
Vodafone's 4G network would also help them to get business customers and meet higher data demands from existing business partners in the city of joy.
Maximum phones sold in last few quarters were 4G LTE supported and also supports Band 3, which Vodafone used to build the network here.
Having a great 4G network in Kolkata would also help them introduce 4G international roaming by which they can earn more revenues.
Do you think that by having its own 4G network, Vodafone can beat Airtel & Reliance Jio in Kolkata, and continue with their number one position in the circle? Share your thoughts with us through the comments section below.