Telenor India said that the network transformation drive in the country will help it contribute to the Group's target of reducing the carbon intensity of its global operations with 40% by 2017, compared to the 2008 level. The telco has kick-started real time projects which directly impact climate & environment, social responsibility and women empowerment. Through the network modernisation project across all its 24000 sites, the company is installing equipment that are 25-30% more energy efficient, the company said.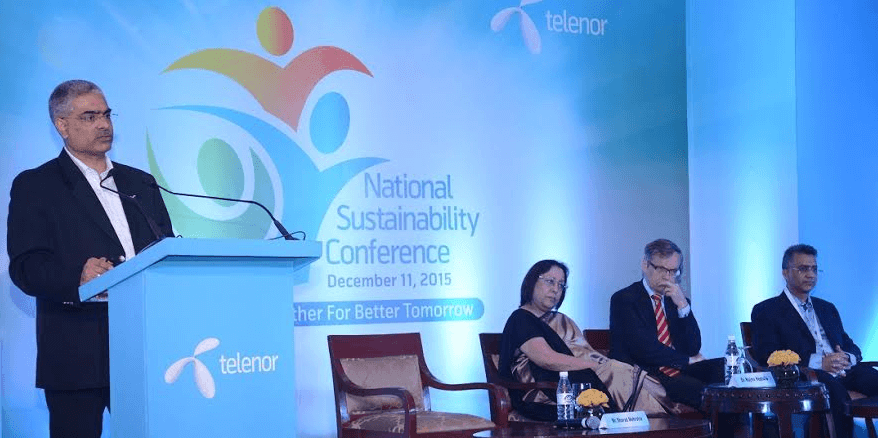 The telco also piloted green branding in a few retail stores in select locations instead of flex and PVC which are not environment friendly in order to reduce its carbon footprint. Telenor India said that it's focused on sustainable growth. By enabling access to services like affordable voice and internet services, allowing for financial inclusions and access to knowledge, the company said that it has been bringing positive change in people's lives and creating shared values. There are six focus areas when it comes to sustainability – human rights, enabling services, supply chain, safe internet, anti-corruption, climate and environment.
"Sustainability in Telenor is about extending the benefits of mobile communications to masses and ensuring responsible business practices. It is a key element of Telenor's corporate culture as well as business strategy. We believe that mobile connectivity can help transform the lives of individuals and empowers societies to grow and progress," Sharad Mehrotra, CEO, Telenor India Communications said in a statement. Telenor had recently taken forward the financial inclusion agenda of the government, and launched an industry-first initiative to offer 'free life insurance cover' to its customers.
Further, Telenor India said that it has extended the benefits of mobile phones to over 40,000 customers in villages of Aligarh district in Uttar Pradesh with 50% being women under the Project Sampark. By way of this project, it is addressing socio-economic causes of eliminating the gender gap in mobile use and aims to increase women's access and ownership of mobile phones. The success of the project will now be replicated in other zones of its UP (West) circles. Taking women empowerment to the next level, Telenor India has employed over 700 women employees across call centres.