Idea Cellular became the India's third telecom operator to offer pan-India 4G services after Reliance Jio and Bharti Airtel. Reliance Jio was the first network to offer 4G services in all the telecom circles of India, while Airtel recently joined the list and with the roll out of 4G services in Mumbai, Idea became the third operator to provide 4G services in all the telecom circles.
India's third largest telecom operator, Idea Cellular has now rolled out 4G services in Mumbai on 2100MHz spectrum band. Mumbai is one of the key areas for Idea as it has over 4.4 million connections, nearly 10.2 percent of its share in Mumbai alone. At the launch, the operator in Mumbai has upgraded nearly 1600 of its existing 3500 telecom sites with 4G services, and the company is in the process of adding 1000 sites by the end of monsoon period.
Idea Cellular says that its subscribers in Mumbai can now be able to experience high-speed Idea 4G services up to 34 Mbps. Furthermore, to grab more subscribers, Idea has announced a 90-day 'Invitation Offer' to all the 4.4 million subscribers and new customers joining the network.
All the existing prepaid, postpaid customers and new customers will get 10GB 4G promotional data valid for ten days. The 90-day offer will start from May 25, 2017, and ends on August 22, 2017. Also, the invitation offer will be applicable only for the customers with a 4G handset and 4G Idea SIM card. Additionally, the customers upgrading to 4G SIM from the existing SIM card will get an incremental 4GB 4G data for 14 days. Both these trial offers will be available concurrently.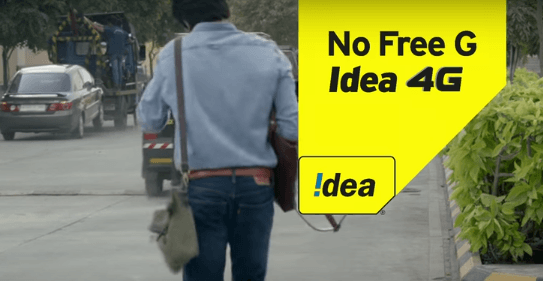 Idea Cellular also unveiled new tariff plans for both existing and new customers who join the network in the 90-day period. New customers can recharge with Rs 395 and enjoy unlimited local and national calling along with 1GB 4G/2G data for a duration of 84 days. For customers preferring lower price point, Idea has introduced an Unlimited Combo Offer at a price of Rs. 192 - Unlimited local calling within Mumbai & Maharashtra are and 1GB 4G/2G data for 28 days.
The plans above for existing users cost Rs. 396 and Rs. 196 respectively along with other data magic and validity magic plans. Moreover, for new users joining the Idea postpaid network will get Rs. 50 discount for first six months as a part of the inaugural offer. Also, users will get free access to the Digital Idea apps- Idea Movie Club, Idea Music Lounge, and Idea Game Spark till December 31, 2017.
According to Mr Pamesh Gupta, Circle Head – Mumbai, Idea Cellular, "It is a historic moment for Idea in Mumbai. The company is upgrading most of its 2G network to high-speed 4G LTE services and allow Mumbaikars to experience world-class mobile broadband services. We are happy to invite all our 4.4 million Idea customers to experience our latest 4G services and join the digital revolution."