What started as a trend by Reliance Jio by offering data at affordable prices is now being followed by incumbent operators as well. Just after Jio came out with their JioPrime membership plan offering 28GB 4G data per month for Rs. 303, Idea Cellular, India's third-largest telecom network started offering 14GB of data with the recharge of Rs. 345 along with unlimited calling.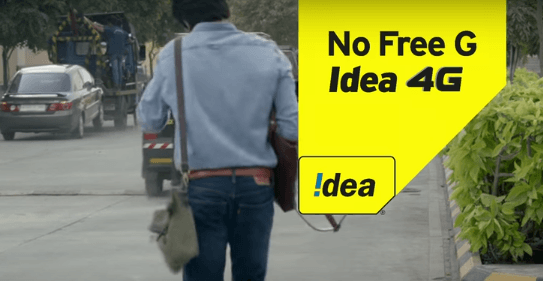 To recall, Idea introduced the same plan three months ago, however, at that point of time, they used to offer only unlimited calling, 50MB of 4G data, and 1GB of data only for new 4G handset users But, that has changed now. The company is now offering 14GB of data to counter Reliance Jio's Prime membership plan.
Nevertheless, there are some limitations with this plan as well. An ordinary user who recharges with the Rs. 345 plan can use up to 500Mb of data per day for 28 days, much like what Airtel is doing with their Rs. 348 plan. Also, this offer might be available for selected users itself and not for all. That said, if you want to check your eligibility for the offer, just download the 'My Idea' app from Google Play Store and sign in with your number and head over to app-exclusive offers section to check your eligibility.
Besides this offer, the company is also giving 6GB of data and 248 talk time with the recharge of Rs. 248 and 6GB of data at just Rs. 148. Aforesaid, these offers might be for select people, and they differ from person to person.
Also Read: Here's a close look at Jio Prime and Non-Jio Prime Membership Plans
Idea Cellular recently launched their digital offerings to counter the new entrant Reliance Jio and other rival operators Bharti Airtel and Vodafone India. The company is offering Idea Music Lounge, Idea Movie Club, and Idea Game Spark and also providing the services for free until March 31, 2017, as a part of the introductory offer.
Also Read: How do Idea's new Digital offers fare against Airtel and Jio's offerings
Are you an Idea Cellular subscriber and received this offer officially? If yes, please let us know the data speeds after the daily data cap of 500MB per day.