The number of rural subscribers is on a steady rise and is showing a good month on month growth. The total number of rural subscribers as on August 2014 stands at 304.73 million which depicts an increase of 1.63 million from the previous month. It is no surprise that Airtel has been the highest gainer with a net rural subscription additions in the month of August by 0.60 million.
Airtels total number of rural subscription stand at 97.32 million. The highest number of rural subscriptions are from the UP Circle at 32.47 million.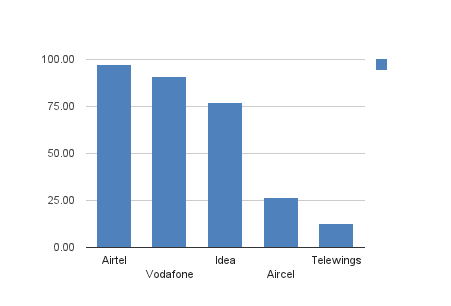 The Graph above clearly depicts that Airtel is still leading by a considerable margin when it comes to rural subscribers and they are trailed by Vodafone and Idea. The interesting thing is that Idea is closing the gap between itself and Vodafone. Aircel still has a considerable chunk of rural subscribers base at almost 25 million.