Music lovers! Here is the happiest news for you. India's favorite music service provider Gaana has joined hands with Sonos, the smart system of HiFi wireless speakers and audio components to provide unlimited music. This Gaana for Sonos will be exclusive to Gaana+ users, which indicate the need for a premium subscription of Gaana to access the service.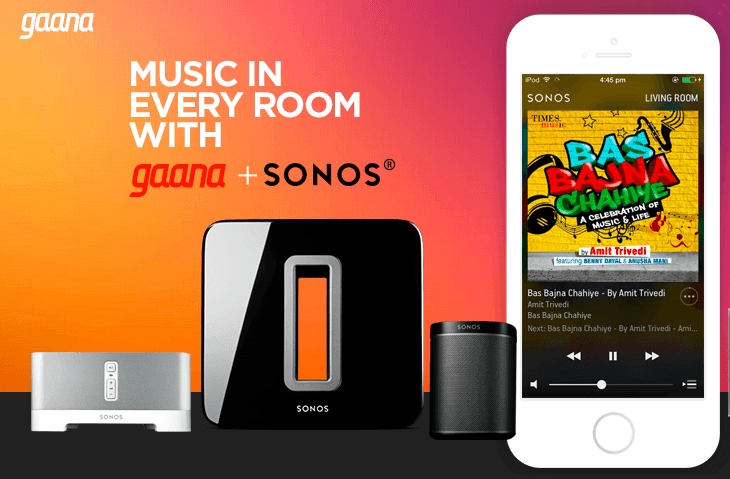 With more than three million songs from 21 languages, spread across 45 genres, Gaana+ will now become a primary hub for all latest music releases. Gaana will maintain its top charts section, editor's pick and My Favorite section, to play music in its integration with Sonos.
The subscribers can integrate Gaana to 'My Sonos' in the following ways - For Android users, select 'add music services' under Sonos Music Menu. Choose Gaana from the list and add your Gaana details to it as prompted in the on-screen instruction.
For Mac and PC, choose the 'Add music service' from the Music pane. Select Sonos Lab and Gaana under it. The 'next' button will prompt you further.
Sonos unites digital music collection in one app, which the users can control from any device. It can bring the entire home audio system on Sonos wireless network. Compared to Airtel's Wynk, Gaana is cluttered with multitude options on home page. Earlier, Telecom Talk had a detailed review of both the services.